Looking Forward to 2021: Winter Newsletter
Foundation News & Updates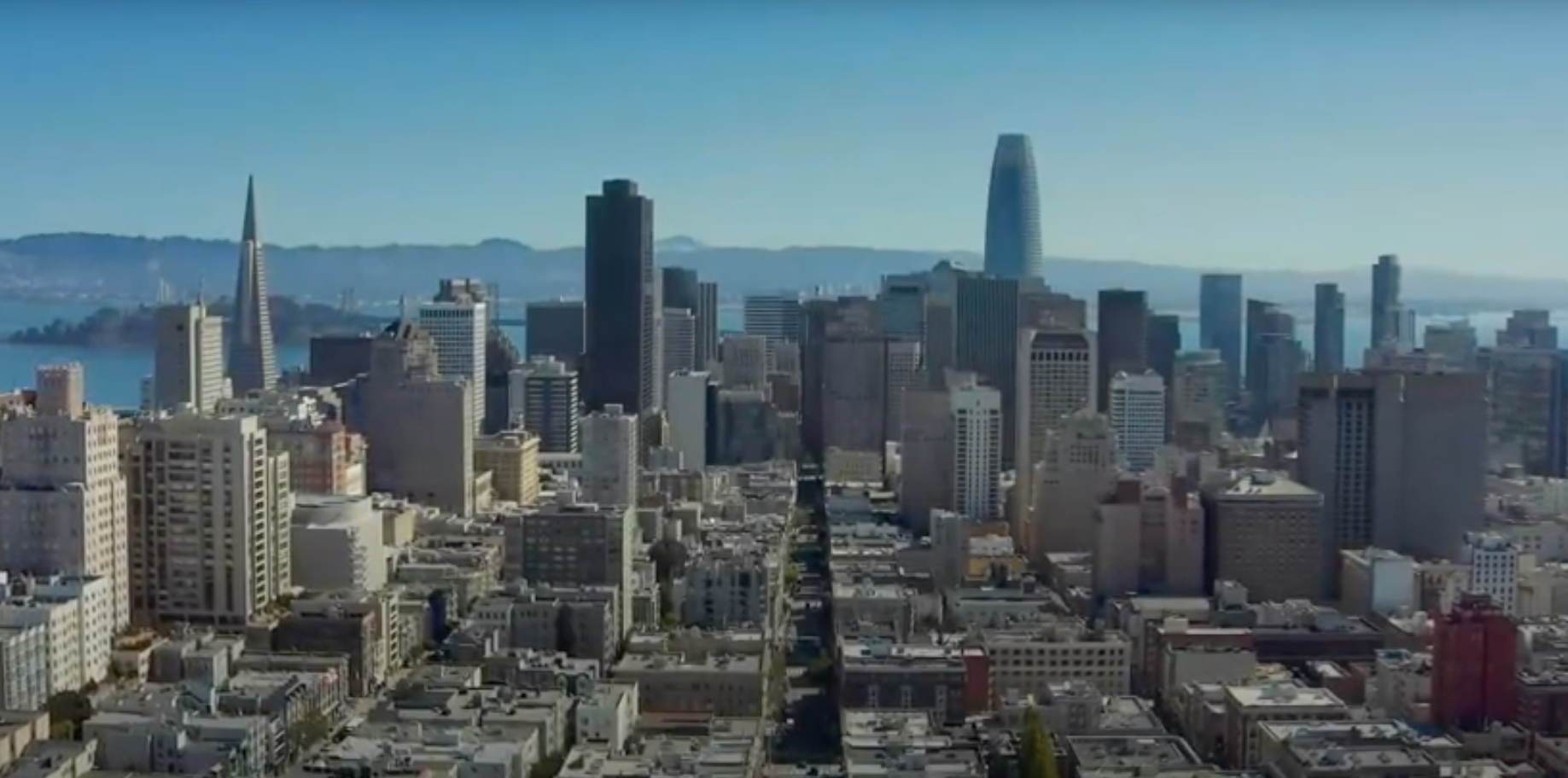 Dear Friends,
There is much to look forward to in 2021 – chief among them is the delivery of a COVID-19 vaccine. Our #healthcareheroes at Saint Francis Memorial have received the first doses as of mid-December and early January. If you would like to learn more about the vaccines, please watch our video conversation with infectious disease experts, Drs. Kannangara and Jordan.
Thanks to our generous supporters, we weathered the storm of 2020 and continue to stay hopeful and positive. Our staff banded together remotely to pull off many worthy endeavors, including a successful virtual Hob Nob Gala and new Community Grant Opportunity addressing behavioral health needs. You can find more 2020 highlights in my recent blog post.
Moving forward, the Hospital will be led by a new President Daryn Kumar and the Foundation looks forward to a robust and productive partnership. Stay tuned for an invitation for a virtual President's Reception in late spring/early summer.
We will continue enabling the Hospital's focus on technology and innovation; its commitment to meeting the needs of an aging population; being prepared for our role in caring for and treating patients during community crises, and taking our already formidable experience in mental health, behavioral and substance abuse care to the next level.
Thank you for joining us for another year of that journey.
With sincere gratitude,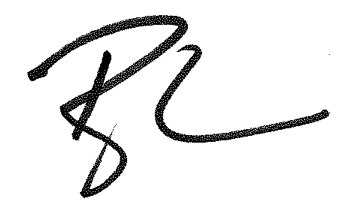 Mark Ryle
President, Saint Francis Foundation
---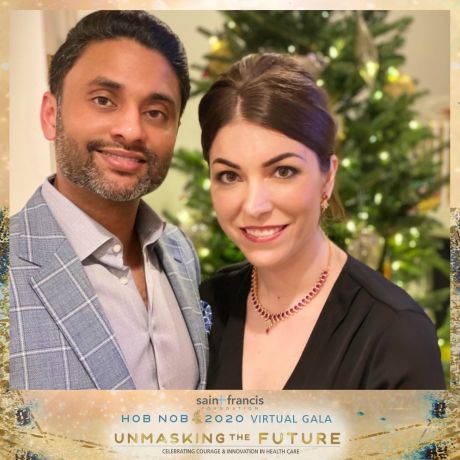 On Saturday, December 12, over 250 households joined us for our Hob Nob Virtual Gala, featuring special appearances by Governor Gavin Newsom, Toni Newman, and Dr. Kathleen Jordan. In true alignment with the values of our community, people from all walks of life came together to celebrate, honor, and raise over $300k for Saint Francis Memorial Hospital. For those of you that were able to join us, we thank you. If you weren't able to join us live, you can watch the Hob Nob Gala broadcast here.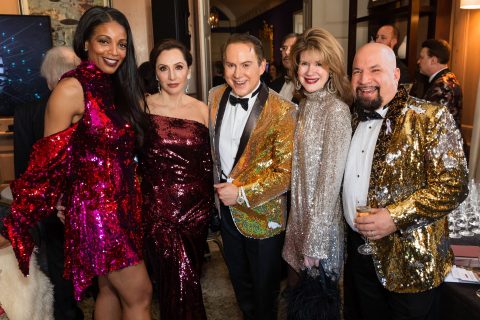 An Intimate Evening with Oscar: See you in 2022
Regrettably, due to the ongoing pandemic, the Saint Francis Foundation Ambassadors will not be hosting the 6th annual "An Intimate Evening with Oscar" benefit party in person or virtually this year. We will miss joining you in the Fairmont Hotel Penthouse Suite to enjoy the Academy Awards ceremony and raise critical funds for the Hospital. We hope to see you in 2022! See photos from the 2020 event here.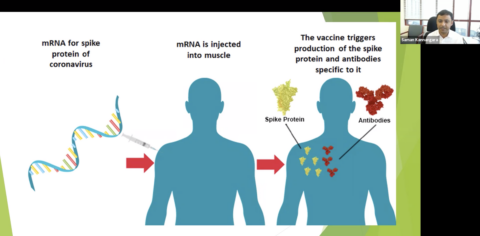 COVID-19 Vaccines: What you need to know
Last year in December, we hosted a COVID-19 vaccines conversation with infectious disease experts Drs. Kannangara and Jordan. This short video provides an inside look at how Pfizer and Moderna COVID-19 vaccines work, their distribution and prioritization, and future impact on reducing community spread. As a vaccine becomes more readily available, we highly recommend you watch this video to learn more.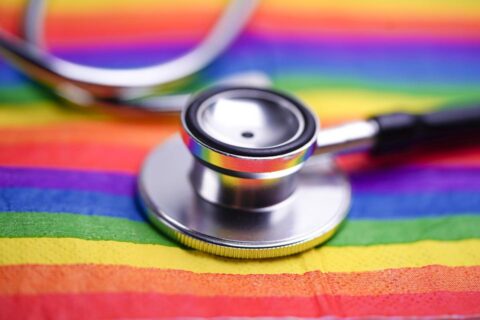 In case you missed it: Forbes article spotlights Gender Institute
Thank you to Forbes for the feature on Saint Francis Memorial Hospital's Gender Institute and its role in providing high-quality, affordable, and compassionate care to the LGBTQ+ in the Bay Area and beyond. The Gender Institute was established in 2016 and is designed to meet the physical and mental health needs of San Francisco's transgender population. Read the full article here. 
Welcoming Daryn Kumar as new President of Dignity Health SFMH and St. Mary's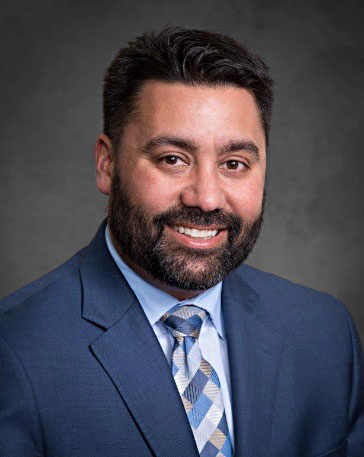 As of January, Saint Francis Memorial Hospital will welcome Daryn Kumar, MBA, FACHE, as its new President and CEO. Read the full press release here. We look forward to partnering with Daryn in support of the Hospital. Check back to our events page for details on an upcoming virtual President's Reception where you will have the opportunity to hear updates from the new Hospital President and Foundation President.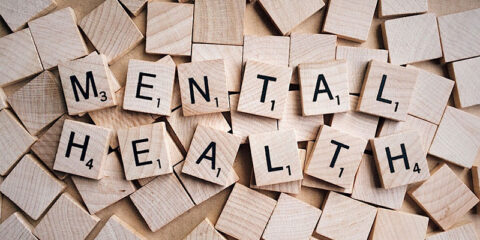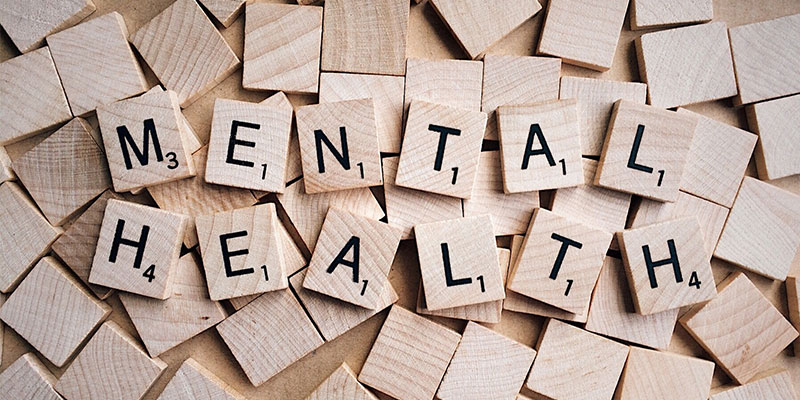 Community Partnership Grants Update
In Fall 2020 in tandem with Mental Health Awareness Month, we launched a process to identify community partnership grants that support behavioral health, mental health, and substance use challenges faced by our patients. Our board is considering a range of opportunities that complement the work of staff and clinicians and address potential gaps in care once patients leave the Hospital. We look forward to strengthening these partnerships in order to support patients' healing process post-discharge, resulting in better health outcomes and reduced costs.
Spotlight on Grant Awards: Virtual Reality Pain Treatment
The Foundation recently approved a grant for the Bothin Burn Center, a novel device that uses virtual reality technology to mitigate pain for patients after a major burn incident. This option provides alternatives to traditional pain treatment options and may reduce the need for opiates. Virtual reality in burn care is a prime example of how the Foundation supports innovative approaches that can transform health care.
Want to be the first to get updates like this one?
Photo credits: Getty, Oak Park Public Library, Oak Park, IL, AppliedVR