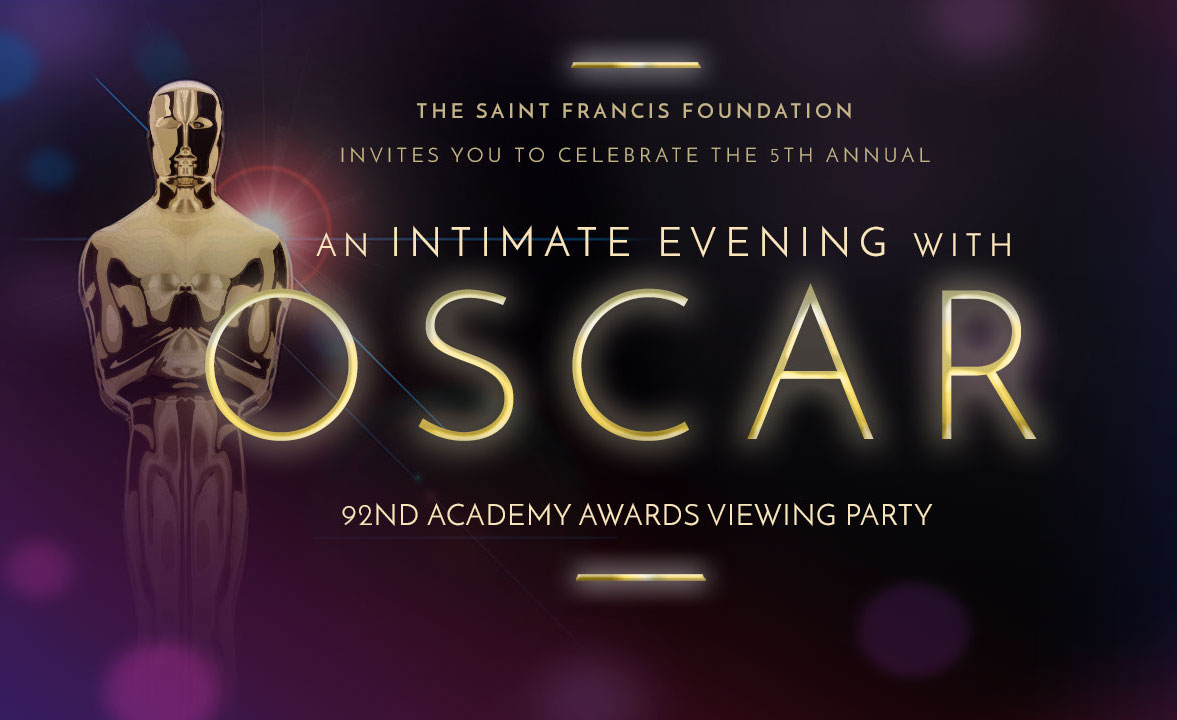 5th Annual An Intimate Evening with Oscar
The Saint Francis Foundation Ambassadors presented its 5th Annual Academy Awards bash, "An Intimate Evening with Oscar," on Sunday, February 9, 2020. This year's event raised more than $155,000 in support of Saint Francis Memorial Hospital and the work of the Gender Institute, a program committed to delivering excellence in the overall care for patients of all gender identities and offering "best in class" experience in healthcare for transgender and gender nonconforming individuals.
Guests enjoyed a San Francisco-slice of Hollywood glamour atop Nob Hill in the Fairmont's Penthouse Suite. Friends of the Foundation and other Bay Area philanthropists walked the red carpet, posed for the camera, then headed upstairs to the Penthouse for a one-of-a-kind Academy Awards experience. An extravagant menu was prepared by Executive Chef Oscar, with specialty cocktails. Guests chose from five screening rooms in the most luxurious real estate in the city. All proceeds raised from the evening benefitted Saint Francis Foundation and the work of the Gender Institute at Saint Francis Memorial Hospital.
View 2020 photo gallery courtesy of Drew Altizer