Our Partnership with Saint Francis Memorial Hospital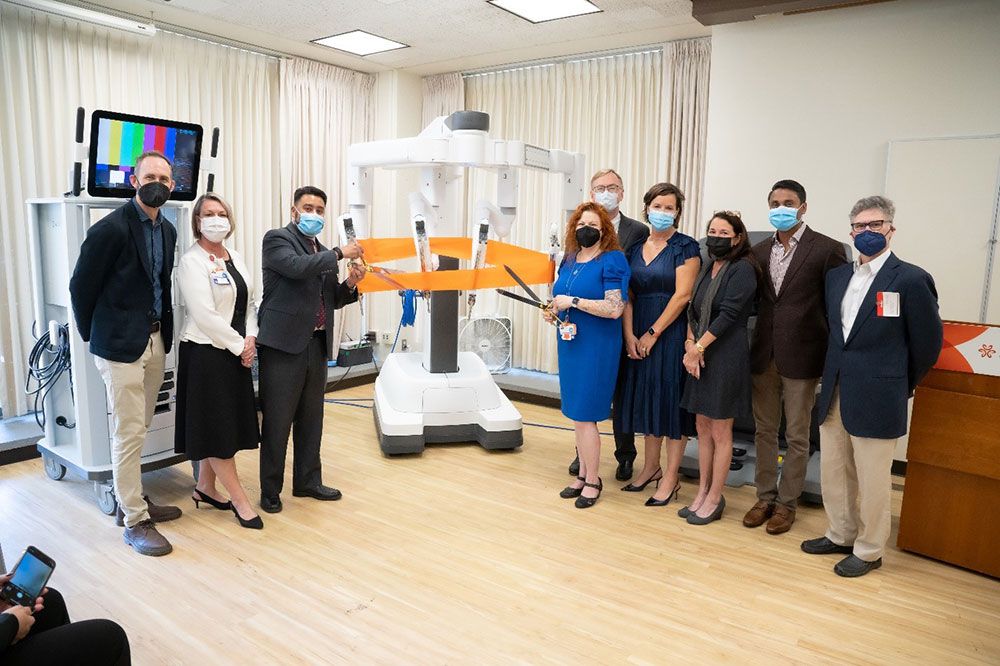 From our inception, the Saint Francis Foundation has worked in partnership with the Hospital to improve patient care and access. Over more than 40 years and $83 million in direct funding, we are helping deliver integrated medical care that promotes respect and dignity for all.
More than 90 percent of all Foundation grants fund patient and staff programs and capital improvements at the Hospital, including new facilities, medical and surgical equipment, patient care services, advanced procedures, and physician and staff education, training and recognition. Our strong relationships with the teams at Dignity Health and CommonSpirit Health further ensure that Foundation grants align with the Hospital's areas of greatest need.
Our devoted and growing community of donors includes patients and their families, community and civic partners, corporations and foundations, and physicians, nurses, staff and volunteers.
Our devoted and growing community of donors includes patients and their families, community and civic partners, corporations and foundations, and physicians, nurses, staff and volunteers.
If you would like to make a difference in the lives of patients, staff and the community, please consider a tax-deductible donation
Transforming Lives: What Your Gift Makes Possible
Bothin Burn Center
The Bothin Burn Center provides compassionate and life-saving treatment, rehabilitation and psychological support services to more than 400 seriously burned children and adults every year. The largest dedicated burn center in San Francisco and the only burn center in Northern California verified by the American Burn Association and the American College of Trauma Surgeons, the Center serves direct and referral patients from throughout the western U.S. The Center has its own fully equipped operating room, life-saving support and monitoring equipment, and ultrasonic hydrotherapy systems for optimal wound care.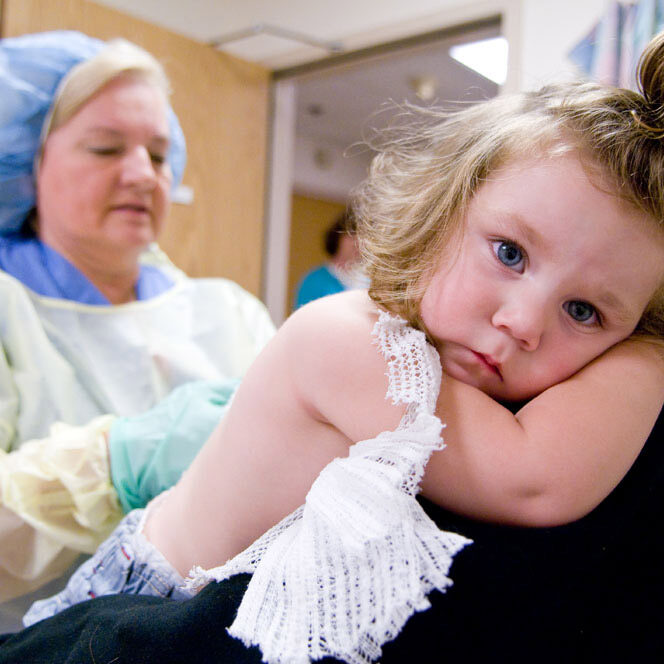 The Foundation has provided millions in funding to this world-class Center of Excellence, including doubling the size of the 16-bed Intensive Care Unit, purchasing the latest patient rehabilitation technologies, and funding the training of skilled Burn Center nurses to meet increasing patient demand.
Gender Institute
The Saint Francis Foundation has funded the Gender Institute since its founding in 2016, providing grants for surgical equipment, physician and staff training and education, and community-based peer-to-peer navigation services for transgender and gender-nonconforming patients and their families.
The world-renowned Institute provides comprehensive care throughout the pre- and post-operative process. Saint Francis Memorial Hospital is the world's first hospital to receive accreditation as a Center of Excellence in Gender Confirmation Surgery by globally recognized Surgical Review Corporation and is designated as a LGBTQ+ Healthcare Equality Leader in the Human Rights Campaign Foundation's Healthcare Equality Index.
Read more about these Centers of Excellence:
Orthopedic& Sports Medicine Institute
Established in 1979, the Saint Francis Orthopedic and Sports Medicine Institute is the longest-running hospital-based athletic injury treatment program in the country. The multidisciplinary team includes Orthopedic Surgery, Primary Care Sports Medicine, Physical Therapy, Podiatry, Physiatry, and Dance Medicine surgeons and specialists who work collaboratively to deliver precise, customized patient treatment for maximum recovery.
The Foundation has been an integral partner to the Institute for more than four decades, supporting new surgical and rehabilitation equipment and advanced procedures as well as staff training and education.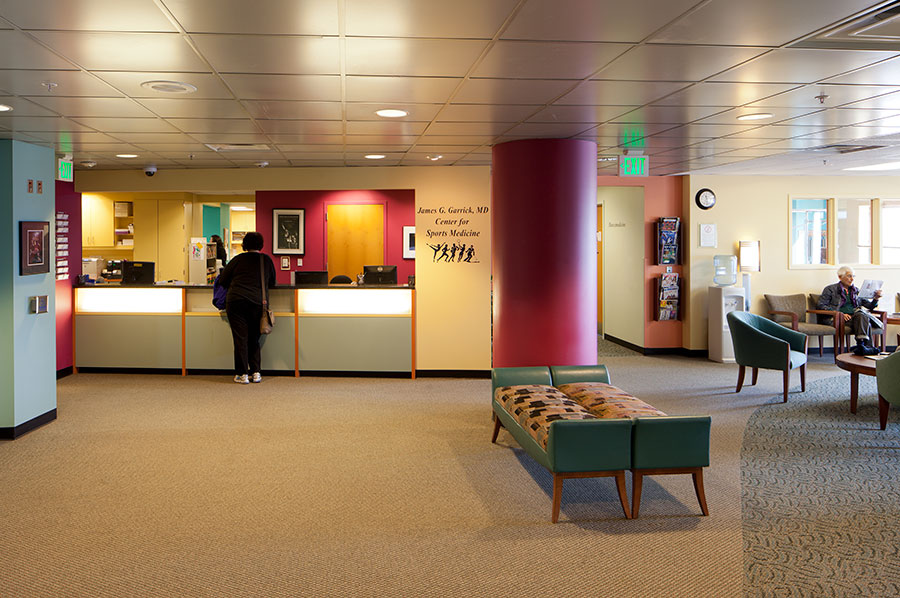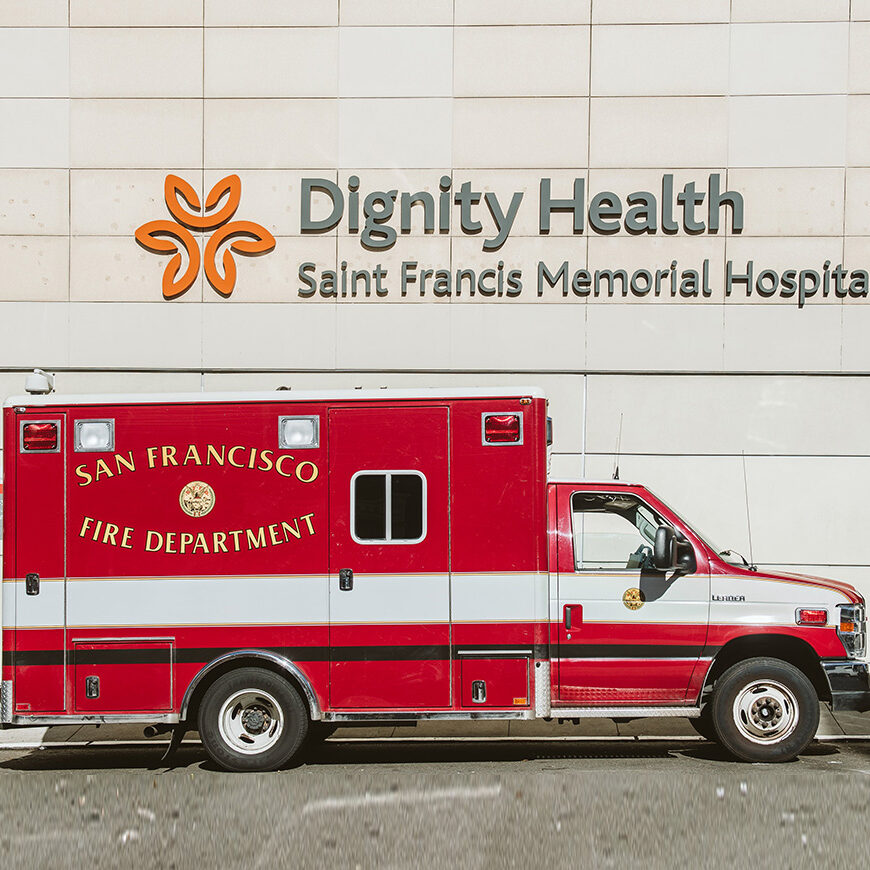 Emergency Medicine & the Gwendolyn Walsh Emergency Department
An expansion and refurbishment of the Gwendolyn Walsh Emergency Department – made possible through a Foundation gift of $11 million – nearly doubled capacity at the City's second busiest emergency room and has enabled expanded expertise in heart, neurology, orthopedics and surgery services.
The Foundation works closely with Emergency Department staff to identify and fund ongoing advancements in emergency patient care, including medical equipment, staff training and community navigation services.
Acute Rehabilitation
Patients recovering from a significant injury, stroke or illness that alters loss of function can look to the comprehensive expertise provided by the dedicated rehabilitation team. The team excels in incorporating the latest technology and scientific innovations to help patients recover function after a crisis.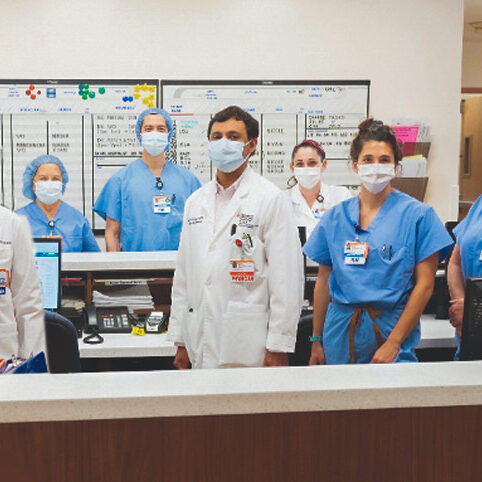 The Foundation has invested in innovative and state-of-the-art technology used daily in the Acute Rehabilitation Unit, including the Flint MusicGlove, Neofect SmartGlove, and Neofect SmartBoard. The Foundation also supports the highly trained staff in obtaining professional certifications and educational opportunities that advance this accredited program.
Spiritual & Palliative Care
Saint Francis Memorial Hospital provides spiritual care for all patients and their families regardless of faith or denomination. The palliative care team addresses symptom management, including pain or other stressful physical symptoms, as well as meets the psychological, social and spiritual needs of patients and their families.
The Saint Francis Foundation has a long history of supporting the Hospital's spiritual and palliative care programs, including funding for new and expanded patient and family initiatives, staff education and training opportunities, and resources to help low-income families navigate end-of-life options.
Staff Education & Appreciation
Providing the physicians, nurses and staff of Saint Francis Memorial Hospital with access to education, training and professional certification opportunities helps the Hospital teams deliver the best possible patient care in every scenario.
Our support enables staff to attend world-renowned conferences, such as the 2022 World Professional Association for Transgender Health (WPATH) symposium sharing global best practices in gender affirmation care. The Foundation funds an ongoing capacity-building burn nurse specialization training program certified by the American Burn Association. And we support several programs to recognize and thank the tireless Hospital frontline workers serving patients and their families every day – through Moy's Heroes scholarships, National Nurses Week recognition gifts, Schwartz Rounds, and other staff appreciation programs.