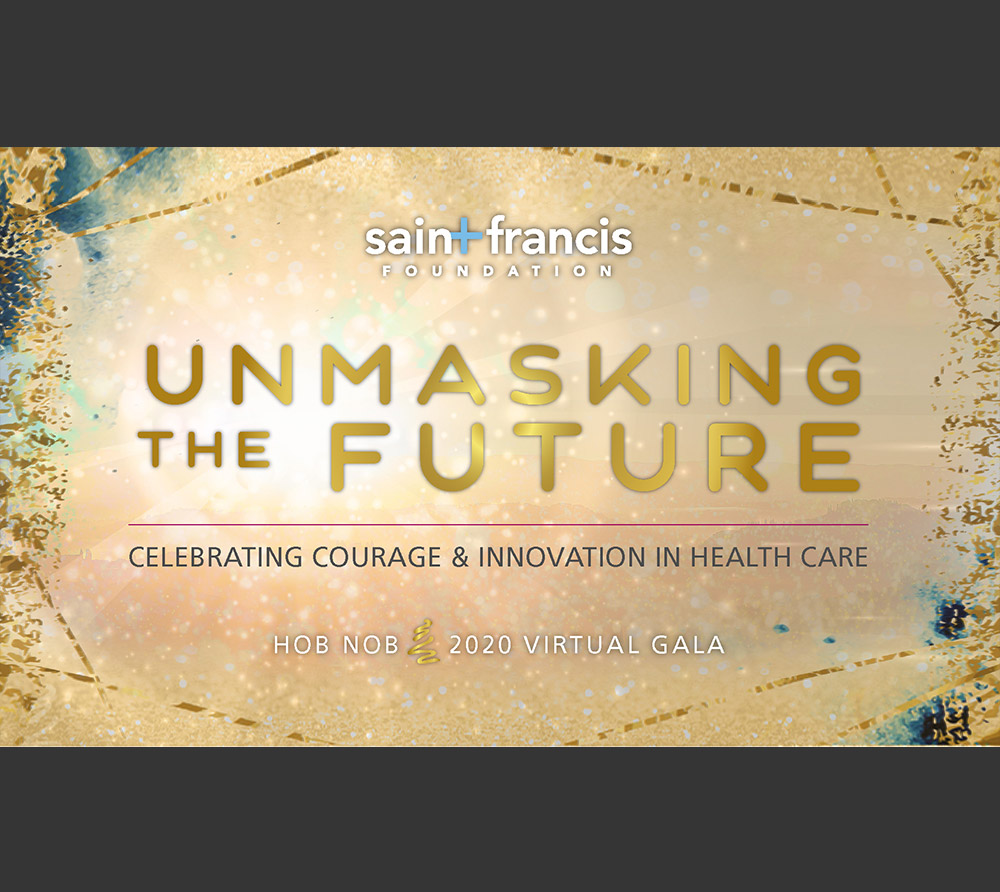 Hob Nob 2020 Virtual Gala
Hob Nob with us at home!
Join us for an inspirational and glamorous virtual event with a nod to the 25-year gala tradition held annually at the Fairmont Hotel, "Hob Nob on the Hill."  Together, we will celebrate the courage and innovation of Saint Francis Memorial Hospital during this challenging year.
Our event will feature:
A live broadcast emceed by local auctioneer favorite, Greg Quiroga
Inspiring program and entertainment
VIP and sponsor pre-event reception (online via zoom)
Special presentation of the 2020 Bella Farrow Award to Dr. Kathleen Jordan
Your virtual attendance funds vital services:
Your support matters:
For more than 116 years, Saint Francis Memorial Hospital has been an anchor for everyone in the San Francisco community, offering unmatched healthcare to vulnerable populations, never turning away anyone in need of help. The Hospital courageously cares for our community through natural disasters and other crises like wildfires, earthquakes, the AIDS epidemic, and now the COVID-19 pandemic.
Join us in supporting Saint Francis Memorial Hospital and its incredible frontline heroes!
Remembering Hob Nob on the Hill
Thank you to our Gala Host Committee:
Kate Smith, Event Chair
Arjun Arora
Elly Chen
Judie Davies
Maureen Gannon
Michele Hanson
Sharon Hayman
Chris Meza
Donna Miller Casey
Nili Poynter
Nicole Prieto
Sarita Satpathy
Elisa Stephens
Claudia Volpi
Daniella Vallurupalli
The Saint Francis Foundation Thanks These Proud Sponsors