Providing compassionate, comprehensive health care for women, one woman at a time. This is the mission of the newly established Center for Advanced Gynecology and Minimally Invasive Surgery at Saint Francis Memorial Hospital.
Women, particularly those of child-bearing years, have unique health care needs. Chronic pelvic pain, sexual discomfort and excessive bleeding are often dismissed. Yet they should not be for these conditions may be indicators of underlying serious health issues and they can always be treated to improve women's lives.  Often these conditions can stem from endometriosis or fibroids and cause unnecessary pain or bleeding and even infertility. Too many women endure, frequently stoically or in silence, believing these health issues are "normal."  Or they have sought medical care but were misdiagnosed or did not find relief.
The Women's Health Center has been established to help these women. That's because menstrual pain, pelvic pain and excessive bleeding are treatable and thanks to the Women's Health Center, led by Dr. Mona Orady, tens of thousands of women will find answers, diagnoses, treatment and, ultimately, relief from pain and suffering.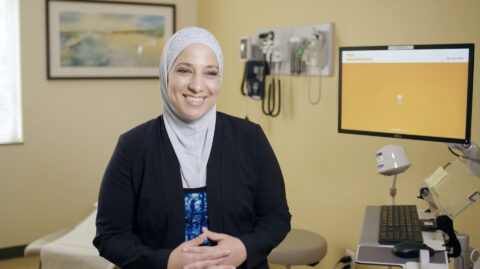 Dr. Orady has assembled a team of passionate professionals – doctors, fellows, nurses and physician assistants—to assist her in providing outstanding patient care.  Collaborating with Dr. Orady and her team are specialists from a variety of disciplines, including endocrinology, gastrointestinal, urology/gynecology, pain management, fertility and sex therapy.  This multi-disciplinary, team-based approach means that women have a place that addresses all their related healthcare needs under one roof.
Saint Francis Foundation invites you to consider making an exceptional gift for an exceptional cause – improving the future of women's health, one woman at a time – by donating to the Women's Health Center.
Please support the Women's Health Center today.