Events Galore! Winter Newsletter
Foundation News & Updates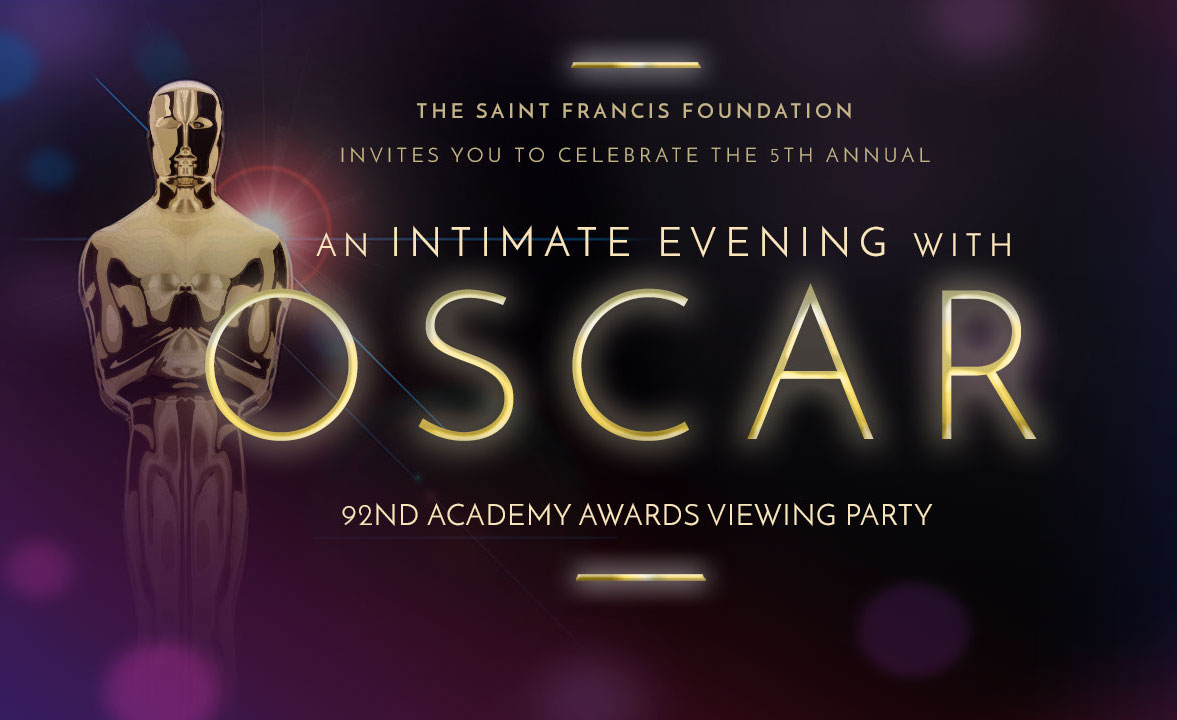 Fashion, Friends and Breaking Fundraising Records for Saint Francis
The Saint Francis Foundation held its third annual Wine Women & Shoes San Francisco at the Ritz-Carlton Hotel on Sunday, October 13th, 2019, attracting more than 250 attendees for an afternoon of fashion and compassion. The event raised over $300,000 for Saint Francis Memorial Hospital and the work of the Bothin Burn Center, the largest burn unit in Northern California serving over 3,000 patients annually. The program included remarks from San Francisco Mayor, London Breed, who was presented with the inaugural Health Leadership Award. Fire Chief Jeanine Nicholson was also honored, accepting the Connie Hooker Courage Award—in memory of the late Connie Hooker, a former Bothin Burn Center patient. This year's Honorary Chairs were Cia Townsend and Richard F. Grossman, MD FACS, Medical Director of the Bothin Burn Center.
In addition to a marketplace featuring both local and national vendors, guests enjoyed wine-tasting, the chance to win the Key to the Closet raffle prize valued at over $10,000, a live fashion sketch, and a silent auction with one-of-a-kind goods and experiences. During the seated program, guests were entertained by a live auction and fashion show featuring looks from Berny Martin of Catou. The highlight of the afternoon presented itself during the fund-a-need paddle raise for the Bothin Burn Center, after guests watched a touching video featuring a grateful patient story of 5-year-old Idalia Grammatas, who was treated by Dr. Grossman in Saint Francis' burn unit. Click here to watch the video or to learn more about how you can support the Bothin Burn Center.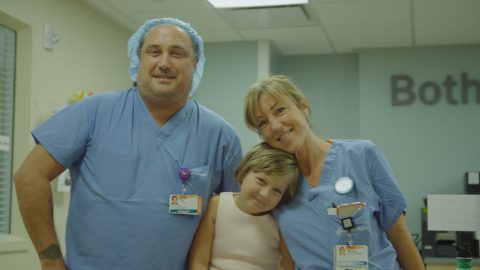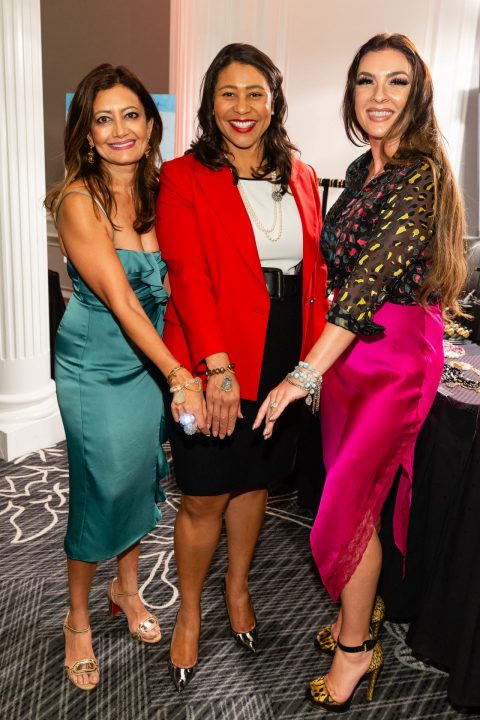 The Oscars are coming…
The Saint Francis Foundation Ambassadors presents its 5th Annual Academy Awards bash, "An Intimate Evening with Oscar," on Sunday, February 9, 2020. This year's event will benefit Saint Francis Memorial Hospital and the work of the Gender Institute, a program committed to delivering excellence in the overall care for patients of all gender identities and offering "best in class" experience in healthcare for transgender and gender nonconforming individuals.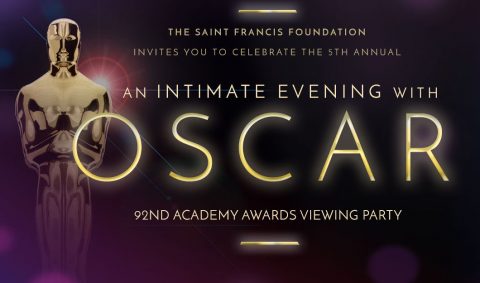 Saint Francis Gives Employee Giving Campaign
On November 4, 2019, the Foundation launched a six-week Employee Giving Campaign for the Hospital, Saint Francis Gives. This year's campaign will support the Employee Scholarship Fund, which provides hospital employees with opportunities to continue medical education, attend conferences, or complete trainings. To date, employees have raised almost $50,000, and have enjoyed fun activities such as a taco & tamale thank you lunch, cupcake and coffee cart, and prize drawings including Giants, Warriors, and 49ers tickets.
Zachary William Tyler Burn Education Grant
The Saint Francis Foundation is pleased to announce the "Zachary William Tyler Burn Education Grant," which honors the memory and lifetime achievement of San Francisco resident and global citizen Zachary William Tyler, a passionate lover of people and travel, by providing funding for two Bothin Burn Center employees per year to attend national and worldwide educational conferences in the field of burn care.  Recipients will be chosen on the basis of their commitment to excellence in burn care and their potential to benefit from the educational experience. They will engage in dialogue with other burn care providers that connect the Bothin Burn Center and its practices to burn units throughout the world. Funding for the Zachary William Tyler Burn Education Grant is generously provided by Richard F. Grossman, MD FACS and Ms. Elly Chen.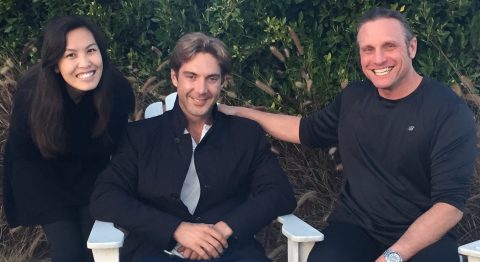 Moy's Heroes Award
Brad K. Moy, MD, Occupational Health physician at Saint Francis, is committed to recognizing everyday heroes. In April 2019, Dr. Moy made the largest gift to date to the Saint Francis Foundation's education fund to support nurses and staff. The purpose of Moy's Heroes Award is to greatly impact a Hospital employee's professional goals. This year's $10,000 scholarship winner, William "Donnie" Nelson, Nurse Manager of the Palliative Care Program, was announced on December 20th at a special holiday ceremony. The Foundation has approved more than $125,000 in grants over the last five years to fund education and training opportunities for nurses and staff.