Make a gift today in support of Saint Francis Memorial Hospital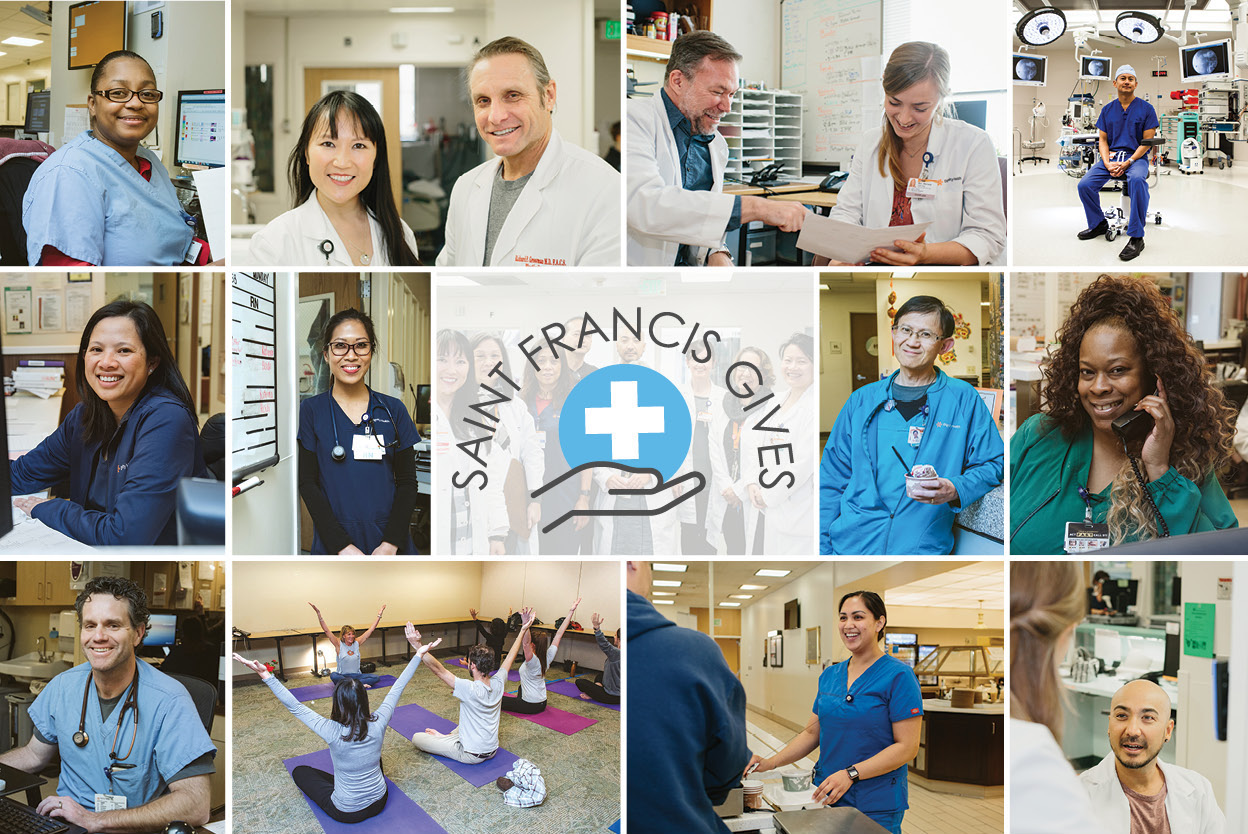 Employees of Saint Francis Memorial Hospital give so much of their time and talents to the hospital every day to make a difference in the lives of our patients. Their dedication and financial contribution sends a powerful message to the community. By making a gift to Saint Francis Gives, the 2019 Saint Francis Memorial Hospital Employee Giving Campaign, employees help to ensure that the same quality care they deliver every day will be available to their friends, family and neighbors in their time of need.
For the 2019 Campaign, November 4 – December 16, 2019, 100% of your gift will be matched by the Foundation for the Employee Scholarship Fund!
Making a Gift
For check or cash, please visit the Foundation Office in Suite 1208. To give a one-time employee contribution using your credit card, please use the Donate option below.