Evening of Conversation and Celebration for President's Circle
Foundation News & Updates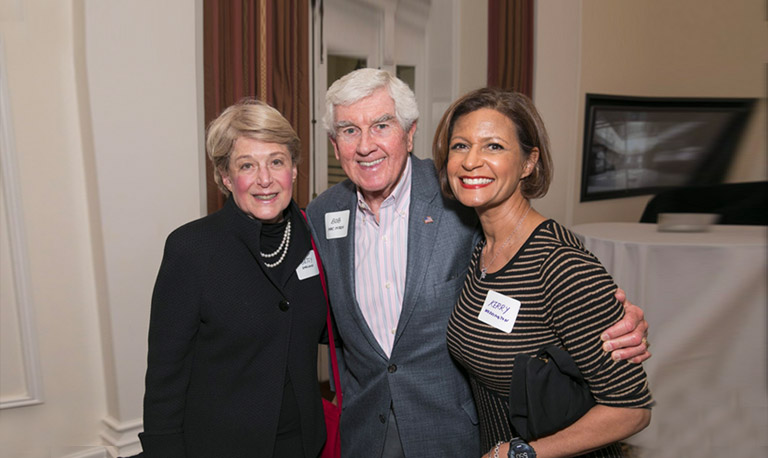 On Tuesday, May 28, the Foundation hosted the President's Circle members at the Olympic Club for an evening of conversation, celebration and partnership. The President's Circle is a members-only, exclusive group of significant donors. The 45 attendees on Tuesday night have made philanthropic donations of more than $5M to the Foundation in support of Saint Francis Memorial Hospital.
During the reception, Mark Ryle, Foundation President, discussed the fundraising priorities and focus areas of the Foundation for this coming year. David Klein, MD, President and CEO of Saint Francis Memorial Hospital, provided strong insight into the status of the Hospital and our position in the community.
To join the President's Circle or learn more about how you can support Saint Francis, please visit our ways to give page or contact Kerry Faith Weddington, Director of Major Gifts, at kweddington@saintfrancisfoundation.org or 415-353-6276.