The Foundation supports: patient care, staff education, new equipment, and community health – all components of a mission driven facility.
In 1979, the Board of Directors of Saint Francis Memorial Hospital voted to convert its endowment fund into a separate Foundation. The goal was to dedicate staff and Board to focus solely on fundraising and funds management to benefit hospital operations. Since inception, the Foundation has supported major initiatives sponsored by Saint Francis to improve and enhance the vital services it provides its patients and its surrounding community. More than $50 million has been distributed in grants.
In 1984, a major capital campaign raised $3.5 million for hospital renovations. The next significant effort was to create a new state-of-the-art Emergency Department. The completely refurbished Gwendolyn Walsh Emergency Department opened in 2006. Simultaneously, the hospital implemented CareConnect, the hospital-wide paperless medical record system.
2011 saw the opening of nine new and advanced surgical suites. In 2012, Saint Francis began expansion of the Bothin Burn Center from 10 to 20 beds. In 2015, a new Burn Center opened. At the same time, the Hospital added CyberKnife and da Vinci Robotic Surgery to its array of surgical services. This equipment offers precision and minimally invasive treatments.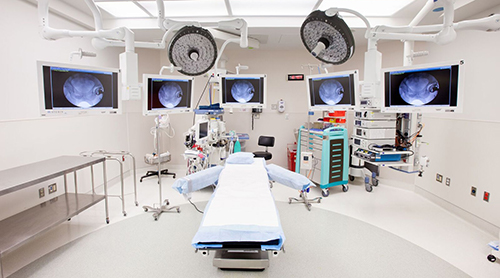 Founded by five doctors in 1905 with a passion for the practice of medicine, Saint Francis Memorial Hospital stands today as a pillar of strength and refuge for the community.

Capital Renovations
Contributing to significant upgrades of key hospital services and departments

Hospital Equipment
Ensuring that up-to-date tools are available for both physicians and their patients

Patient Amenities
Providing a variety of items to enhance the experience of everyone receiving treatment

Community Health & Wellness
Recognizing that improved health is influenced by factors outside the health care setting

Staff Education & Training
Promoting staff growth through attendance at professional development conferences and workshops