Where health care is happening…
Hospital News & Updates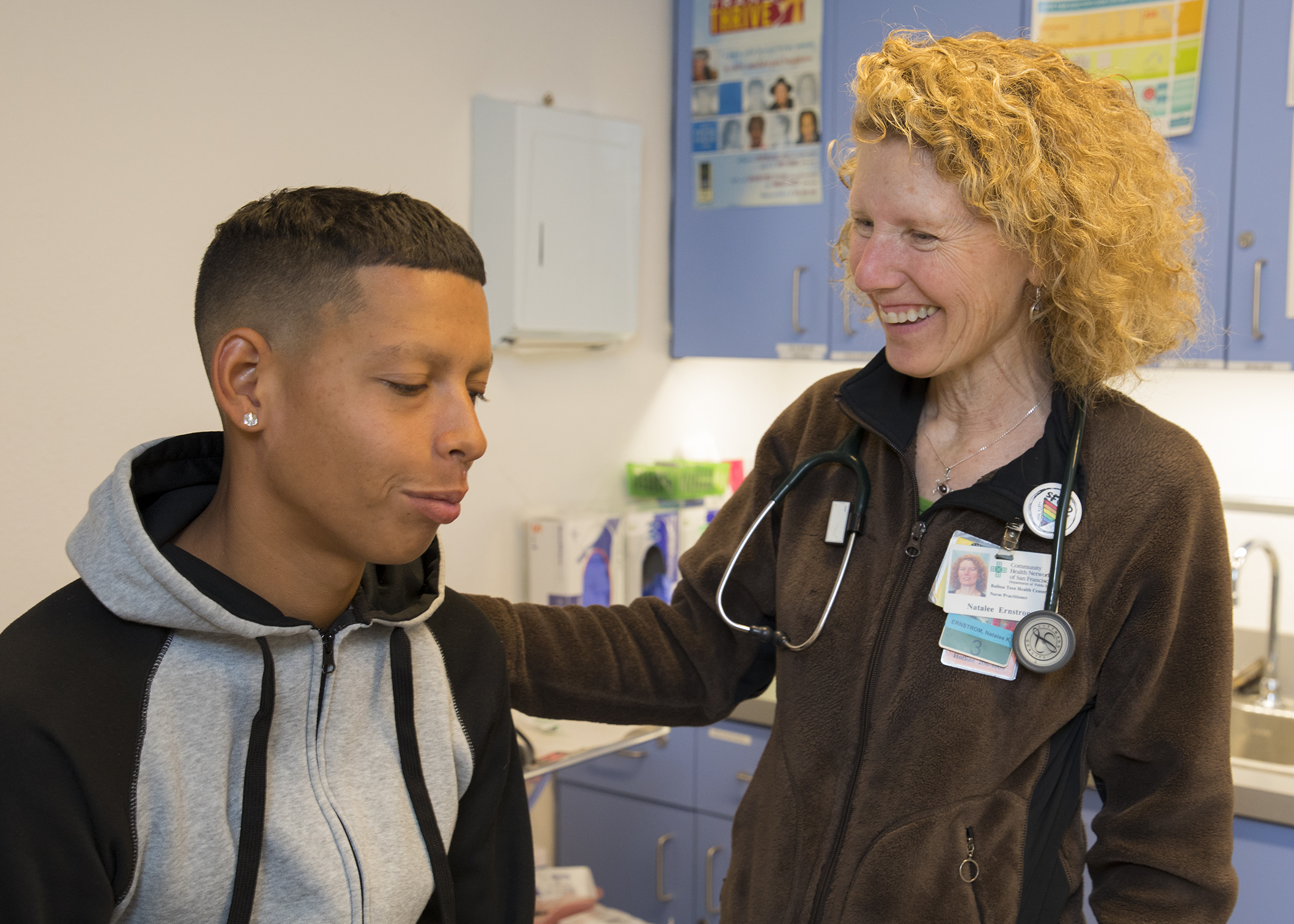 Saint Francis Foundation knows who we are and what we are here to do: make a deeper contribution to San Francisco's health by improving access to world-class health care for all.
We do that by funding and collaborating on efforts which strengthen the health of patients, communities and Saint Francis Memorial Hospital.  This work cannot be contained within four walls. In fact, increasingly, and by necessity, health care isn't only happening within hospitals and traditional settings.   
I am reminded of my training as a social worker and the mantra drilled-into us: "meet the client where they are."  Health care is local, very local, and requires trust.  Case in point: COVID-19.  Our City's response depended on supporting highly skilled, evidence-based community-based organizations (CBOs) to complement that larger city- and county-wide efforts.  CBOs kept going when all else shut down; kept visiting clients in homes and on the streets, including SFMH patients, and provided care through personal engagement, peer-led case management and subacute medical services.  This not only kept more people safe from COVID-19 exposure, but it also lowered "Preventable Hospital Readmissions" – which is not only the single largest preventable expense to a nonprofit hospital but also, sadly, an indicator of failing (or non-existent) community health partnerships.
That's why, in the last six months, we've committed more than $1M to community partners funding peer-led, data-based programs which "catch SFMH patients before they fall."  These efforts are an invaluable part of community health care: accompanying discharged patients to housing and mental health/substance use treatment and checking on frail seniors to ensure adherence to post-discharge treatment plans and ensuring prescriptions are filled and taken.
Improving health care access for all includes addressing the largest percentage of patients in SFMH's Emergency Department: youth aged 17-24, who face enormous challenges: one in four suffers from severe mental illness; 50% have recently attempted suicide; 70% struggle with substance use and 68% have no home to go to.  They are out there.  We see them and we must meet them where they are and before they come to us.
We feel a pull between our historic connection to the Hospital and our obligation to meet the City's macro health care needs wherever they are and where we can have the most impact.  It's a delicate balance.  But, I believe, the Foundation can serve both through these community interventions by broadening our field of vision beyond four-walls, narrowing our focus and making our funding as accessible as we want health care to be.  Our investment in these cost-effective, outcome-based programs led by community partners directly lower the preventable expenses of high-readmit patients and means a healthier community and a stronger, viable health care system for downtown San Francisco and the Tenderloin.
This is who we are as we become who we want to be: a dynamic Saint Francis Foundation enabling healing for the people of San Francisco.
Photo Credit: Larkin Street Youth Services