Spring 2021 Community Grant Award Winners
Foundation News & Updates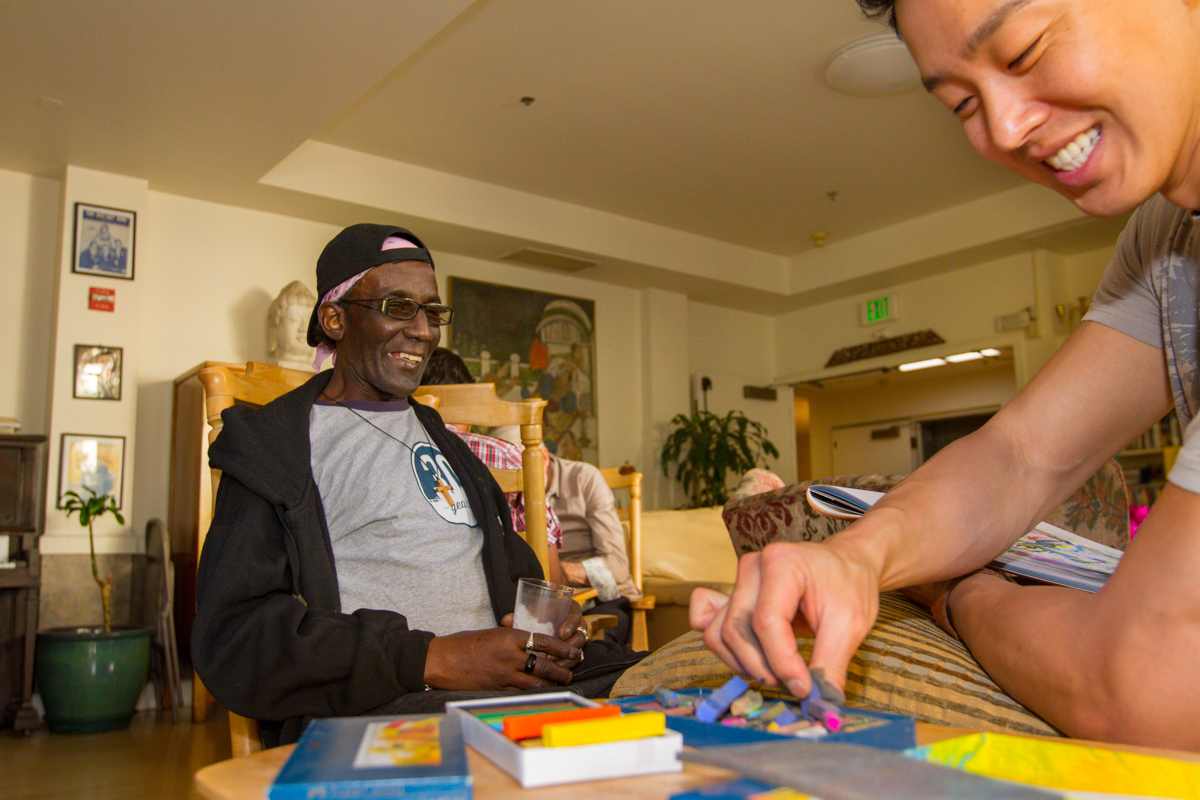 In 2020 the Saint Francis Foundation announced a commitment to support $1 million in funding each year over the next three years, totaling $3 million to address mental health and substance use issues affecting the health of patients and patient populations in our community.
Saint Francis Memorial Hospital has the busiest private, non-profit Emergency Department in San Francisco with typically more than 80 visits every day. Each month the Behavioral Health Unit sees 85 patients in need of psychiatric hospitalizations. Additionally, overdose deaths doubled in 2020, far surpassing deaths due to COVID-19. 
The Foundation is committed to supporting improvements through grants and partnerships that can contribute to a better care system that spans the hospital and community. 
Spring Community Funding
In March we announced our Spring Funding Opportunity and received 9 Letters of Intent (LOIs). After consideration by both a multidisciplinary team of hospital staff and our Board of Directors, we are proud to announce that we are funding $155,000 to three partner organizations, including:
Glide

for their ER to HRx Program

Glide Harm Reduction team, with special expertise supporting people who use drugs, will act as a liaison to provide warm-handoffs working with Saint Francis Emergency Department and Care Coordination teams for patients who are being discharged over the course of the 12-month period to reduce repeated ER visits, reduce hospitalizations, and readmissions.

Maitri Compassionate Care

for their Branch Aftercare Program

Maitri is a residential care facility that offers care for chronically ill, low-income individuals who are disabled with HIV/AIDS. Maitri offers a lower-level acuity for patients who may no longer need hospitalization, but are still often medically unstable and benefit from ongoing support and care. This opportunity ensures that the Hospital can continue and provide certain chronically ill patients with a supportive, healing environment post-discharge. 

Lavender Youth Recreation and Information Center, Inc. (LYRIC)

for their Health & Wellness & Violence Prevention Services

LYRIC will provide mental, behavioral, and physical wellness programs for predominantly low-income youth of color who identify as lesbian, gay, bisexual, transgender, queer, and questioning. LYRIC will offer a range of programs for vulnerable youth that include educational enhancement, career training, health promotion, counseling, and other individualized and group services – with the goal of ultimately addressing the behavioral health challenges with substance use and mental health that can lead to ER visits and hospitalizations amongst LGBTQ+ youth patients.
Congratulations to the three Spring 2021 Community Grant Award recipients!
First Round Winter 2021 Community Grant Award Winners
With these grant awards, the Saint Francis Foundation has provided a total of $1,015,000 for Behavioral Health projects that support the patients, programs and staff, and community we serve.