May you live in interesting times
Hospital News & Updates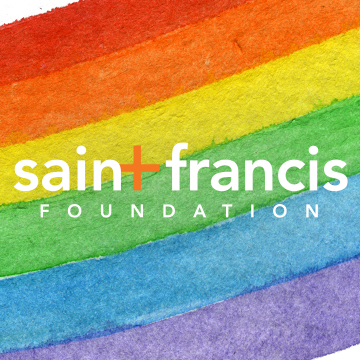 May you live in interesting times.
The phrase is considered a backhanded blessing. More of a curse, in fact, if you subscribe to the notion "uninteresting times" consist of peace and prosperity, and "interesting times" are turbulent and full of change.
In my mind, both are virtuous and interdependent: peace and prosperity, for all, typically requires moments of upheaval and change to ensure no one is left behind. These are interesting times and things feel different. Our Black friends will tell us that it always has been this way and, only now, many of us are just beginning to notice it. Fair enough. Indeed, the global response to racial injustice, namely the deaths of Black men and women in police custody, have resonated with many people. To me, this is a sign that these "interesting times" in which we now live are also times we should embrace—as we call on the country to establish lasting equality. Perhaps this is the most significant call for change—more than any other time in history.
Black Lives Matter—it is as simple as that. And I'm proud to represent a hospital that offers the same care, commitment, and compassion to anyone who walks in or is wheeled in our doors—regardless of race, gender, socioeconomic background etc. I believe our work has been—and will continue to be—color blind.
Equality is at the heart of everything we've ever stood for at the Saint Francis Foundation and Saint Francis Memorial Hospital. For more than 113 years we've been the city's hospital; serving anyone: rich or poor; gay or straight; insured or uninsured, and agnostic on race and ethnicity.  San Francisco has turned to us to be the front lines in its greatest health challenges, such as HIV/AIDS, and currently, in the midst of leading the city's COVID Response. We also have been there for natural disasters such as earthquakes and fires. Our history and our legacy, has been leadership during interesting times.
In addition to the fact our city is already reeling from the effects of a global pandemic, the events of recent weeks make these extraordinarily interesting times. As I write this, the city's COVID response has been a good one as we see a continuing downward trend in acute cases and hospitalizations. And, our bold, often peaceful stands against racial inequality also come during Pride Month and San Francisco Pride will use this year's events to lift-up and center around our Black LGBTQ+ community members. I, for one, think it's wonderful and apropos when you consider the first Gay Pride was a riot, led by Trans Women, many of them Black.
As a gay man, I would not know the freedoms I do today without the work of Trans and Queer Black trailblazers. Sadly, Stonewall was more than 50 years ago, yet still today Black Trans Women have an average life expectancy of 40 years. Yes, 40 years! That's unthinkable for any population group in this country.  We must do more to protect Black Trans Lives—and demand more justice when those lives are cut short.
We wish to do our part, starting by sponsoring this year's Trans March. Trans March is SF's premiere Trans pride event, and it's one of the largest Trans events in the country. This year's event will be held on the Friday before Pride Weekend, June 26, however the 2020 event will be virtual given the ongoing COVID limitations on large gatherings. Saint Francis Memorial Hospital has been at the forefront of caring for the Trans community through its world-class Gender Institute, which opened in 2016. The Saint Francis Foundation actively supports the Institute, it's medical professionals, and the patients it serves.
In the same spirit of equality and acceptance, the Hospital and the Foundation are partnering to elevate the work of the Gender Institute and make it even more accessible and inclusive, with an emphasis on the health, safety and wellness of Black transgendered and gender non-conforming community members.
The leadership of Saint Francis Memorial Hospital and its Foundation are committed to doing better (we can always do better) and, I believe, it begins by being open to—and listening to—the experiences of our Black colleagues, friends and neighbors. As a Cis-gendered, white man, it is all I believe I am qualified to do. That, as well as using my privilege and my platform to speak-up, as I am doing here. Let's work together to be the change that we want to see in the world—that's why I'm here, dedicating my time to a cause making a difference.
Mark Ryle
President
Saint Francis Foundation