Fall Update: Save the Date and TLHIP News
Foundation News & Updates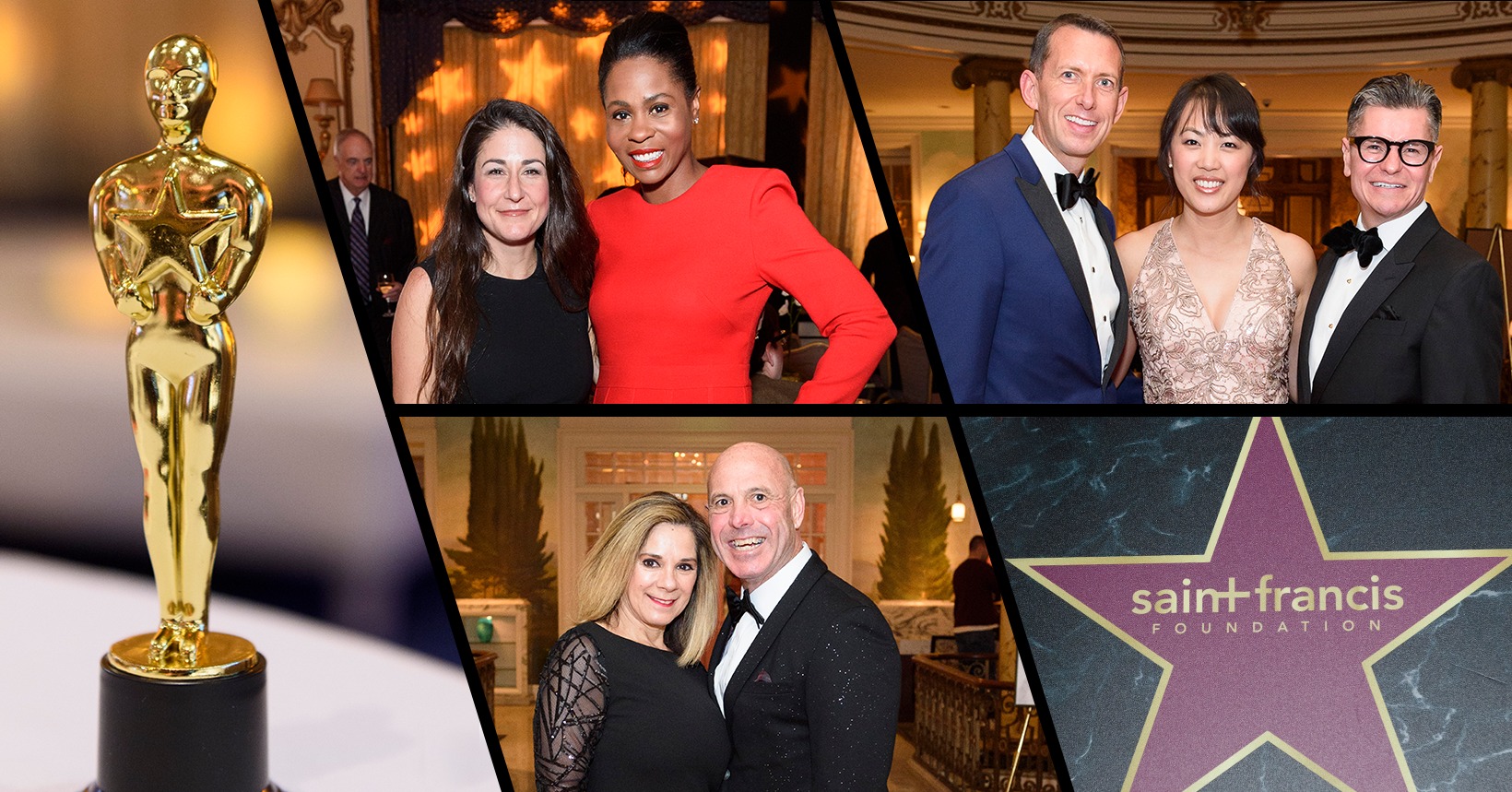 Save the Date for An Intimate Evening with Oscar, Academy Awards Viewing Party and Benefit
On February 24, 2019, the Saint Francis Foundation Ambassadors will host their 4th annual Academy Awards bash, An Intimate Evening with Oscar. Atop Nob Hill in the glamorous Fairmont San Francisco Penthouse Suite, guests will don their finest formal attire, sip specialty cocktails and enjoy Chef's delights as they cheer on Oscar nominees. This soiree will benefit current Foundation fundraising initiatives, including the ICU/CCU renovation, the new Gender Institute, and the Gastrointestinal Lab expansion. We look forward to seeing you on the red carpet!
Foundation President Job Description Available Online
The Foundation Board of Directors has retained Koya Leadership Partners to conduct the search for its new President. The President will be the face of the Foundation and will serve as a bridge between Saint Francis Memorial Hospital (SFMH), the San Francisco community and the Foundation. She or he will be a strategic, energetic and influential leader who will partner with the board, hospital and staff to continue to grow community support for SFMH.
Alex Corvin, Principal at Koya, is leading the effort and welcomes all recommendations of potential candidates or 'sources' of candidates. She can be reached at acorvin@koyapartners.com. For more information including the position profile, please visit https://koyapartners.com/search/sff-president/.
Metta Fund Awards $100,000 Grant to Tenderloin Health Improvement Partnership (TLHIP)
Saint Francis Foundation is proud to announce a $100,000 investment in the work of TLHIP for fiscal year 2018-19. This brings the combined Metta Fund investment in the place based collective impact work of TLHIP to $300,000 since 2016. Metta Fund focuses its investments where community needs are greatest, where their unique expertise can make the most difference, and where systemic change is needed to address health inequities. It also partners deeply with local organizations like Saint Francis Foundation who are dedicated to helping underserved and at-risk populations. Read a spotlight story about Metta Fund's work through TLHIP at  https://www.mettafund.org/transforming-the-tenderloin/. 
TLHIP, GLIDE and Safer Inside Community Host Overdose Prevention Site Demonstration
Between August 28 – 31, 2018, a full-scale demonstration model of an overdose prevention site was opened to the community for educational purposes at Glide Memorial Church in the Tenderloin. The collaborative project demonstrated the integration of safe injection services (SIS) into an existing multi-service organization, and was facilitated by the Safer Inside group, Tenderloin Health Improvement Partnership (TLHIP), Capital One Design Pro Bono, and Glide.
Throughout the week the exhibition was open to the public, neighborhood, and city agencies. Visitors were offered guided tours, interactive media, displays, and Q&A sessions. TLHIP also coordinated a panel discussion hosted by Zendesk and later assisted with a press conference with Mayor Breed at Boeddeker Park where the Mayor advocated for this service being available in San Francisco.
The Saint Francis Foundation has supported community partners through TLHIP as they work to identify and adopt solutions to improperly disposed needles and unsafe public injections in the Tenderloin to make residents feel safer – one of the largest identified barriers to health for that community.