Hold on, pandemics end
Hospital News & Updates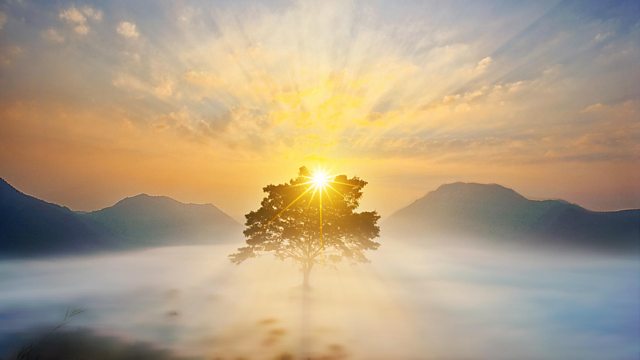 It has been more than 140 days since our city began taking steps in response to COVID-19.  To many, the duration of this effort feels like hash marks scratched into a bare cell wall.  To others, the time has passed quickly, almost imperceptibly, due to the pace of their work as essential workers.  Chances are most of us fall somewhere in the middle.
My message to each of us is one of H.O.P.E. (Hold on, pandemics end.)
Hope is an expectation or desire for something to happen and it's a powerful and positive attitude to take.  "Choosing to see light despite darkness," as Desmond Tutu famously recommended, is an apt analogy during these times of disquiet and uncertainty.  Martin Luther King Jr. espoused "accepting finite disappointment, but not losing infinite hope."  Isn't that wonderful?  Both sentiments speak to me and contribute to my belief going forward in hope is better than staying stuck in despair.  But, I recognize that's easier said than done and some days are better than others in that department.
I find a healthy dose of faith helps, too.  By faith I mean having complete trust or confidence in something or someone.  Here's where, I believe, I have an advantage over others in my role at Saint Francis Memorial Hospital at the frontlines of our still-ongoing battle against COVID-19.  My faith is rejuvenated daily witnessing the resiliency of every frightened, overworked and sometimes struggling health care worker in this hospital.  For example:
Speaking with a nurse who came back to work three months after giving birth, sending her baby to her parents to avoid infecting her newborn so they could roll up their sleeves and continuing to save lives and bring an end to this.
I am forever changed by the story of a prison guard from San Quentin who spent nights and weekends here guarding prisoners infected by COVID-19 so that one particular inmate, a condemned prisoner in his 28th year on death row, would see a familiar face as the virus took his life.
It has been my honor and privilege to witness the simple joy and restorative power of connection when isolated patients are able to have a FaceTime conversation with loved ones unable to visit in person.
And, my faith is buoyed by the simple fact we are figuring this out: getting smarter almost every single day in how we avoid infection, treat the virus and very cleverly clear barriers to testing.
Basically, all human wisdom and advice amounts to two things: waiting and hoping.  But, I also find faith and hope – admittedly focused more on the future – are greatly enhanced by action; when they are "activated" by contributing myself to the most positive use of the present.  There are things we can do, steps we can take, efforts we can contribute to which make waiting and hoping more real, concrete and action-oriented:
Volunteer: Food banks and many community programs are struggling to find volunteers while at the same time seeing an increase in demand for their services due to the economic impacts of the pandemic.  Project Open Hand continues to be a tremendous source of support for people in our community by providing 2,500 nutritious meals and 200 bags of healthy groceries every day to San Franciscans battling serious illnesses, isolation, or the health challenges of aging.  You can learn more or volunteer here.
Support small businesses: They are the lifeblood of communities and often the largest employers of low-wage workers for whom this is their only income.  Bodegas, neighborhood restaurants, non-chain stores are hurting and buying food to go or purchasing gift cards for future use is critical to them.
Check on one another: Being of service to others is always a great way to get out of ourselves and our struggles.  Despite entering our fifth month of COVID-19 response efforts there are still people in our community who remain isolated out of health concerns.  A phone call, a note slipped under a door, an offer to run an errand or a socially distanced visit to see how they're doing is a welcomed interaction.
Donate: Many organizations have stepped-up to financially help communities and individuals in need.  Saint Francis Foundation has contributed nearly $1 million to fund the Hospital's unexpected expenses incurred by its designation as the City of San Francisco's primary COVID-19 care facility.  A large portion of that amount went to fund financial hardships experienced by Hospital staff as a result of the pandemic.  You can continue to support our work here or consider donating to one of the many community-based organizations whose smaller size and lack of visibility belies the critical support they provide to the city.
Otherwise, there is little else we can do but hold on.  I, for one, believe we will look back on this time as a period where fear was replaced by faith; where hope stood on solid ground provided by science and truth; and our actions large and small led us out of the darkness and into the light of a new day.
Mark Ryle