First Virtual Town Hall with Drs. Klein and Jordan Give Donors an Inside Look into COVID-19 and the Hospital's Response
Hospital News & Updates
The Saint Francis Foundation was pleased to host a virtual town hall meeting with Dr. David Klein and Dr. Kathleen Jordan for a select group of donors on May 6. Dr. Klein, Hospital President, addressed various topics including testing; the future of the COVID unit at Saint Francis; the financial ramifications of having to cancel outpatient clinics, various non-essential procedures, surgeries and visitor hours; and next steps for a recovery plan.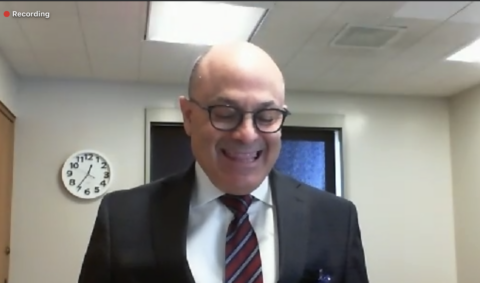 Given that there was "no playbook", he said that the staff "stepped up to this challenge," working off adrenaline and staying positive during the weeks-long preparation for a COVID patient surge that so far has not come. Dr. Klein also discussed how the Hospital is a safe place given all the strict protocols and the actual relative low number of COVID cases. To date, the entire city has seen 1,700 cases and 31 deaths. This is low compared to other cities of similar density and population, though "one death is too many," he said. The 48-bed unit, of which only 12 are currently filled, won't remain open indefinitely if the need wanes.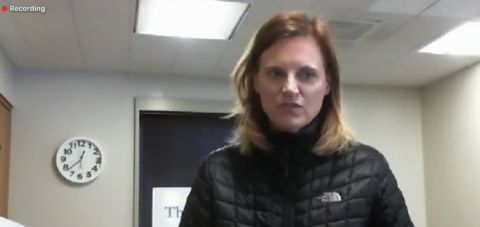 Dr. Kathleen Jordan, Saint Francis Chief Medical Officer and an infectious disease specialist, shared maps and statistics of cases across the globe (see above image) and within the U.S., noting that Western Europe is now leveling off, while the U.K. and Russia are seeing an increase in cases. She discussed the various trial treatment options that hospitals are using including donations of plasma from now-recovered COVID patients to those battling the disease. She expressed promise in this treatment since "a vaccine is likely years out."
Testing has come a long way in San Francisco. The Hospital now has a test that provides results in 45 minutes compared to more than 24 hours previously. The City now offers free testing (by appointment) to all front line workers at any time and to any SF residents showing symptoms. SF can administer up to 1,500 tests a day if needed.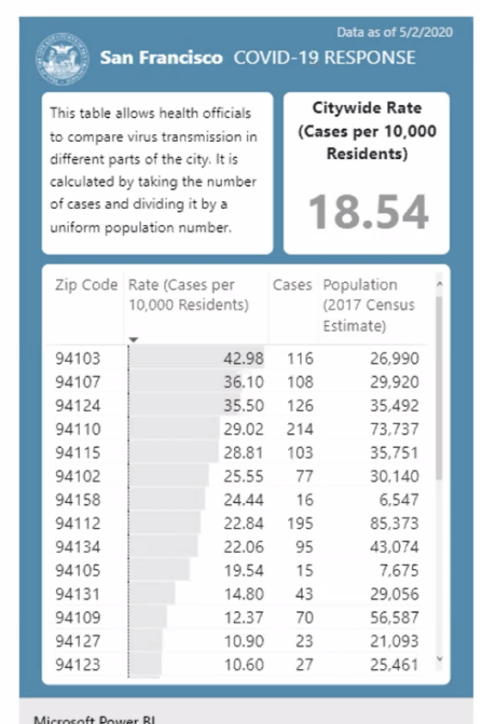 Both shared hopes in beginning a phased-in recovery plan this month that would start with a return to outpatient services and elective procedures and surgeries that bring in much-needed revenue to the community-focused hospital. Being located in the heart of the Tenderloin, which has seen a large increase in cases and homelessness, Saint Francis sees many local neighbors and never turns anyone away, regardless of financial circumstances. Therefore, the income from these cancelled procedures is key to – what will be a slow – return to financial stability.
Dr. Klein closed the hour-long virtual conversation responding to questions from the more than 40 participants. The Hospital is safe; the staff is doing well given the circumstances; the Hospital (and the Foundation) are doing all they can to support the staff; and gestures of appreciation from the community including cards, donated food, signs of support and financial contributions through the Foundation go a long way right now.
If you are interested in participating in a future event like this one, please contact Ken Woolston at kwoolston@saintfrancisfoundation.org.
To contribute to the Foundation's Community Crisis Response Fund, which has already supported Saint Francis staff with more than $250,000 in emergency grants, please click here.