Saint Francis Foundation Commits more than $1 Million in Support as San Francisco's First Dedicated COVID-19 Unit Officially Opens
Foundation News & Updates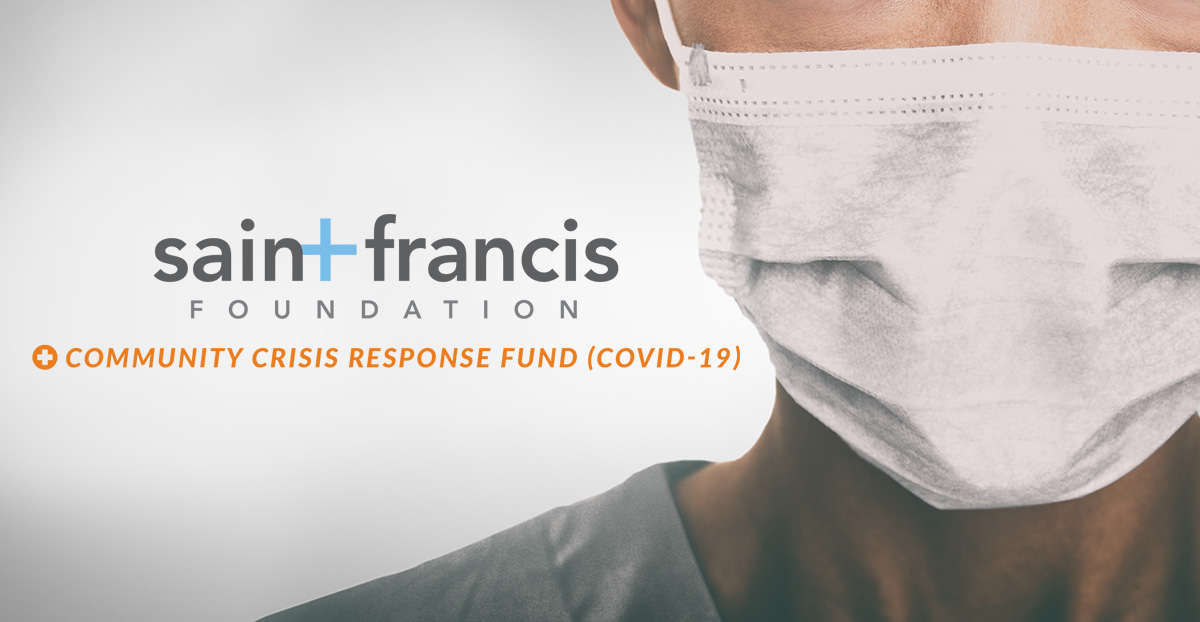 Saint Francis Foundation announced today that its newly established Community Crisis Response Fund will dedicate $1 Million to Saint Francis Memorial Hospital's COVID-19 Unit and its medical heroes on the frontlines. The Fund supports Saint Francis Memorial Hospital and its staff caring for the community during the most critical emergencies. In conjunction with the official opening of Saint Francis Memorial Hospital's COVID-19 Unit, the Fund's first focus is to support the Hospital and medical professionals caring for patients with COVID-19. 
Community Crisis Response Fund:
Saint Francis never turns away anyone in need. And with COVID-19, we once again, find ourselves in a critical leadership position as San Francisco prepares itself to meet the COVID-19 challenge. While the Community Crisis Response Fund was launched in a time of need during the COVID-19 pandemic, this is a fund that will carry through to every major emergency our hospital serves from the frontlines. This Fund is a direct way to support the medical heroes serving our city, ensuring they have the proper equipment and support to best care for our patients and for their own families. And, there is no better time to put it to work. 
It was important to us to create a fund that would not only address the most critical pandemic the world has seen in this lifetime, but one that would continue to support the community in future emergency situations—across all service lines in the Hospital. San Francisco has turned to Saint Francis Memorial Hospital for emergency care many times over the last 100 years including during the 1906 earthquake, the AIDS crisis of the 1990s, the recent local wildfires, and now the COVID-19 pandemic. The Fund will support the Hospital and its community in crises ranging from infectious disease to natural disasters or extreme violence, and will support general on-going critical and emergency care across multiple units in the Hospital. 
Saint Francis Memorial Hospital's COVID-19 Unit: 
Currently, San Francisco has about 1,300 staffed regular medical-surgical beds and 200 staffed intensive care unit (ICU) beds in its hospitals. To help prepare for this crisis, last week Mayor London Breed announced the City's first dedicated COVID-19 Unit, located at our very own Saint Francis Memorial Hospital. This is first endorsement of its kind in San Francisco, and today Saint Francis officially opened an entire floor — more than 48 beds — to help meet the demands for coronavirus patients in need of critical care. For those who are not familiar with it, Saint Francis Memorial Hospital is an accredited, not-for-profit community hospital that has been operating in San Francisco since the early twentieth century. It is a member of the Dignity Health network, and is San Francisco's only downtown hospital. 
How You can Help:
Doctors and staff at Saint Francis need our support more than ever. They are risking their lives and selflessly sacrificing so much to be there for us when we need them most. Once again Saint Francis Memorial Hospital has put its mission before profit and stepped up to meet our city's complex health care needs—without hesitation. Help us ensure that these services continue by donating and supporting San Francisco's frontlines: 
Give today to our COMMUNITY CRISIS RESPONSE FUND (COVID-19)
Thank you for supporting your community hospital during this critical time.