'We are all in this together' – A Message from the Foundation President
Hospital News & Updates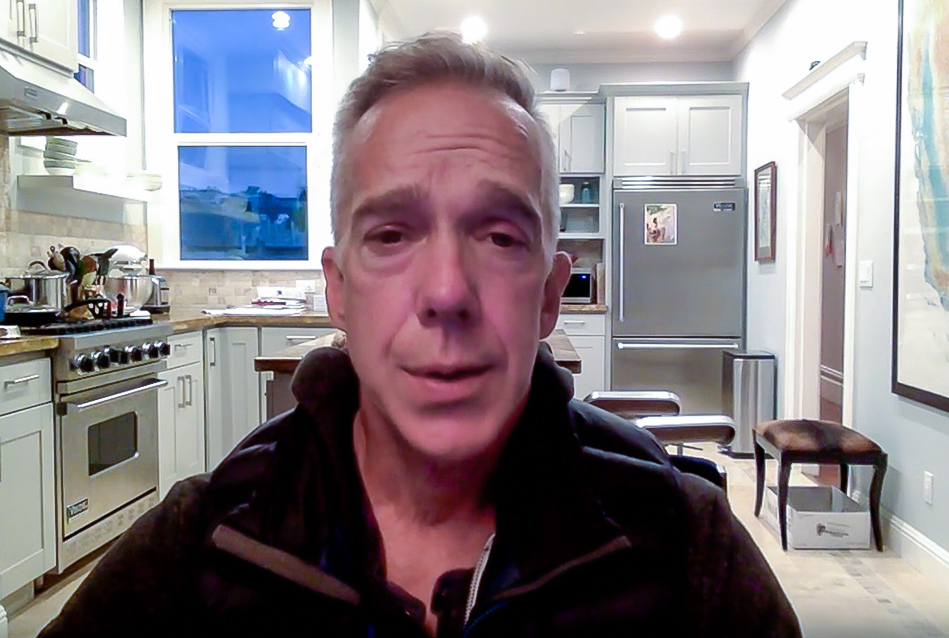 Click here to listen to/watch Mark's video message.
Dear Friends of the Foundation:
Thank you for standing with your community hospital during this unprecedented health crisis. We were set up by doctors and nurses more than 80 years ago to support the Hospital during times like this.
For decades, Saint Francis has been serving the San Francisco community and more readily its most vulnerable community members. And from the 1906 earthquake to the AIDS crisis of the 1990s and now in the middle of the COVID-19 pandemic, we meet the crisis head-on with a team of dedicated and passionate health care providers.
In this time, the Foundation is stepping up to support our Hospital and the tireless doctors and nurses who keep our patients safe and healthy.
As part of our overarching Community Crisis Response Fund (COVID-19), we are creating two new funding priorities:
1) Triage Center Critical Supplies Fund: With the active support of our donors, the Foundation will fund up to $200,000 to provide immediate back-up cash for the Hospitals' triage center. Saint Francis has converted the Pierotti Pavilion into a temporary emergency center for handling anticipated overflow from the ICU and Emergency Room. We want to ensure that the Hospital can access supplies and other materials needed in order to support an influx of patients.
2) Hospital Staff Emergency Relief Fund: With support of patients, friends and donors, the Foundation will award up to $250,000 for small grants to provide emergency relief to our hardworking Hospital Staff who have incurred unexpected personal expenses due to this health care crisis. Being on the frontlines they are asked to make sacrifices to be available and work more hours to meet the needs of our community, and they have done so without question. These grants will range from $1,000 – $5,000 and will be given to support unforeseen costs such as child care, elder care, transportation, school supplies, meals or other necessities.
We are proud and grateful to our Board of Directors who has acted swiftly in responding to this pandemic and releasing initial funds quickly to meet the needs of our community hospital, our healthcare workers and our city and county.
We appreciate your continued support during this stressful time. We have set up a dedicated fund, with the first $10,000 generously matched by an anonymous donor, to support the Hospital's increased capacity to respond to the growing healthcare needs of our city. Please consider supporting this special Community Crisis Response Fund (COVID-19) to help those whose lives have been upended by this issue.
Please continue to stay healthy with updated information on this pandemic at the local and national levels by visiting the regularly updated resources pages below.
Saint Francis Memorial Hospital
Dignity Health
San Francisco Department of Health
Centers for Disease Control and Prevention
Thank you again for your dedication to supporting your community hospital and your city during this very challenging time. We will be here, right beside you, as we get through this crisis.
Sending warm wishes for your good health and safety,

Mark Ryle
President