TLHIP Awarded $100,000 Grant from Metta Fund
Community Resources & Reports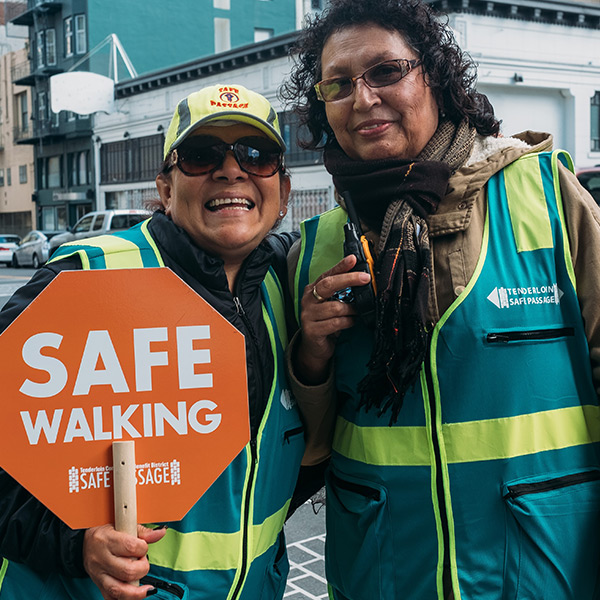 Saint Francis Foundation is thrilled to announce a $100,000 investment in the work of the Tenderloin Health Improvement Partnership (TLHIP) for fiscal year 2018-19. This brings the combined Metta Fund investment in the place based collective impact work of TLHIP to $300,000 since 2016.
Metta Fund focuses its investments where community needs are greatest, where their unique expertise can make the most difference, and where systemic change is needed to address health inequities. It also partners deeply with local organizations like Saint Francis Foundation who are dedicated to helping underserved or at-risk populations.
Metta Fund recognizes in particular the importance of heathy eating and active living in driving positive health outcomes. It invests in initiatives that mitigate health disparities, including access to fresh, healthy food and safe play in community. These goals align perfectly with the priorities of TLHIP – to improve safety, strengthen community connections and expand access to health choices relating to food and physical activity.
Since 2016, Saint Francis Foundation and Metta Fund have partnered to improve health outcomes for residents of the Tenderloin. The Foundation is incredibly grateful for the support of Metta Fund to further the work of TLHIP and believes that together our ability to deepen the impact of this collective work is far greater than what we could accomplish acting alone. Working with Metta Fund and other TLHIP funders and community partners, we can continue to positively disrupt the status quo and improve safety and wellbeing for all in the Tenderloin.
Read a spotlight story about Metta Fund's work through TLHIP at https://www.mettafund.org/transforming-the-tenderloin/
About Metta Fund:
Metta Fund is a health conversion fund that grew out of the merger of Davies Medical Center with California Pacific Medical Center/Sutter Health in 1998. Its mission is the deploy assets to help address serious health issues and needs in the community.