Tennis Player/Future Doctor and Community Advocate/Future Nurse Receive Scholarships from the Saint Francis Memorial Hospital Auxiliary Fund
Foundation News & Updates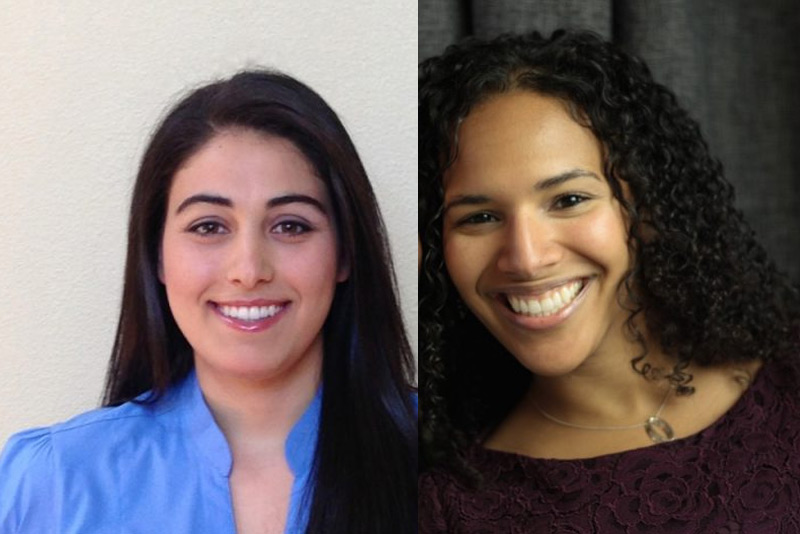 To address the critical shortage of young people entering the health care field, the Saint Francis Memorial Hospital Auxiliary began in 2002 raising money to financially support students pursuing a career in the health care field. For the last 15 years, the former group of volunteers for the Nob Hill Hospital in San Francisco has awarded 40 scholarships totaling $80,000.
While the Auxiliary doesn't exist anymore, the Saint Francis Foundation, a critical fundraising arm of the non-profit Saint Francis Memorial Hospital, continues to issue the scholarships. This year, two $4,000 scholarships have been awarded to two highly successful and driven students pursuing careers in health care. The 2017 recipients are Cassandra Montalvo of San Francisco, CA and Nicole Sheikholeslami of San Jose, CA, both volunteers at the Hospital.
Cassandra Montalvo has volunteered at Saint Francis Memorial Hospital since July 2015, well before she began her nursing program in 2016 at Samuel Merritt University in Oakland.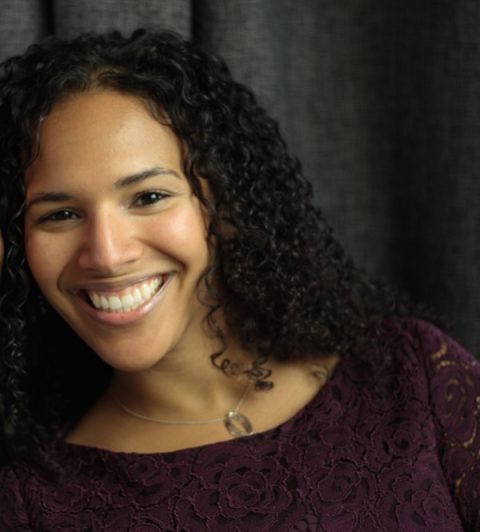 "I am excited to be working on a path toward a challenging career that makes me happy; working in the health care field will allow me to better help my family members through their diagnosis and treatment; and it allows me to give back to my community in an altruistic way," said Montalvo in her application essay.
While she works toward her degree, she enjoys getting practical training in a clinical setting.
Cassandra's professor, Julia Inobe, BSN, RN CCRN, says, [While on rotation in the clinic] "Cassandra always looked into the comprehensive needs of her patients, not only recognizing their physical needs, but psychosocial as well. Cassandra has a special way of connecting with her patients."
Nicole Sheikholeslami, who recently relocated to Chicago, IL, began volunteering with Saint Francis in April 2016. She has a BS from UCLA and a MS in Medical Sciences from Boston University. She begins medical school this fall at Rosalind Franklin University of Medicine and Science in North Chicago, IL.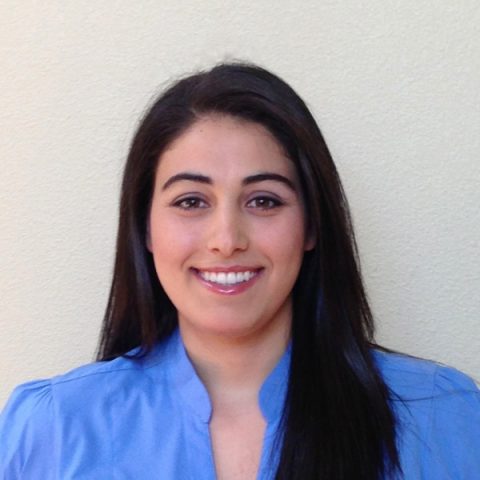 In her recommendation letter, Gwynneth D. Offner, Ph.D, Program Director at Boston University's School of Medical Sciences describes Nicole as " an energetic young woman with a positive demeanor and a good sense of humor. A strong student, she contributed frequently in class and always seemed to be available to other students struggling with the material."
Nicole refers to her relentless pursuit of her goals as having a "fire in the belly", which she attributes to her high school tennis coach. She continued to grow this "fire" while shadowing surgical residents at UC Davis Medical Center.
"As I walked out of the operating room, I began to understand how as a doctor, I would have the opportunity to…utilize my love for problem solving and my persistence toward reaching a goal…to improve that patient's quality of life," she said of her experience.
Scholarships from the Honorary Auxiliary Scholarship Fund, managed by the Saint Francis Foundation in San Francisco, are awarded to qualified and selected students in a program with a health care focus. Three past presidents of the Auxiliary participate in the selection process, along with Foundation staff and board members. A key goal of the scholarship is to foster a current and future relationship with Saint Francis Memorial Hospital for the recruitment of long-term health care workers from the community. The scholarships, open to Hospital employees and volunteers, are based on financial need and a desire to remain engaged in serving the Tenderloin / Nob Hill communities in San Francisco.
For more information on the Honorary Auxiliary Scholarship Program, please contact Markham Miller with the Saint Francis Foundation at mmiller@saintfrancisfoundation.org. For more information on the Foundation, visit saintfrancisfoundation.org.