Foundation Welcomes New Board Chair and Board Leadership
Hospital News & Updates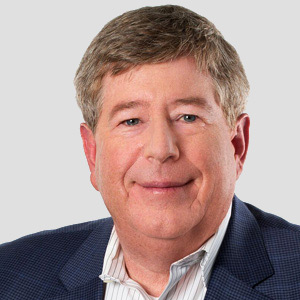 I'm delighted to share some significant leadership updates on the Saint Francis Foundation Board, including a new Board Chair, Vice Chair, Treasurer, Secretary and Committee leads.
The Saint Francis Foundation and Foundation Board have raised more than $16.6 million, awarded 431 grants, and given more than $19.9 million in funds to the hospital and the community it serves in the last six years. And, the partnership between the Foundation and the Hospital is a critical path to help meet the challenges of the current environment and ensure that the vision of a community hospital— named for the City's patron saint—can flourish. With so much work—and good—to do, I'd like to be the first person to officially welcome our Board leaders, who are continuing to carry out our mandate.
Introducing our Executive Committee 
Board Chair, Scott Taylor
We are thrilled to share that Scott Taylor, who has served on our board since 2016, has been appointed to Board Chair. Scott previously served as Vice Chair and Finance Committee Chair. He brings an extensive non-profit background to his new position as Board Chair, as he has served on a number of philanthropic boards including: BayBio Institute, Friends of the Palo Alto Junior Museum and Zoo, and Martin Luther Tower. His passion for giving back also extends into his extensive accounting career. With over 30 years public accounting and private industry experience, Scott is currently a Partner at BPM Accounting and Consulting. He provides a variety of accounting and tax services to both public and private technology, biotechnology, healthcare, and non-profit clients. Scott succeeds Mike Soza, who served as Board Chair from 2016-2019.
Vice Chair, Daniella Vallurupalli
The Board has appointed Daniella Vallurupalli to the role of Vice Chair, assisting with board operations and serving as an advisor and deputy to the chair. Daniella was elected on to the Saint Francis Foundation Board in August, 2017, and has been supporting the work of the Saint Francis Hospital and the community it serves since 2012. She most recently served as Development Committee Chair. Prior to joining the Saint Francis Foundation Board, she served as the Chair of the Saint Francis Foundation Associates, raising more than $350,000 and elevating awareness among local young professionals under her leadership. Daniella is the Head of Communications for Cloudflare (NYSE: NET), overseeing global public relations, analyst relations, and executive communications.
Treasurer, Ed Conlon
Ed Conlon has been named Treasurer, and has served on the Saint Francis Foundation board for more than six years. Ed brings a wealth of experience and insights both from his previous board positions and from his deep knowledge of the community. A fifth generation San Franciscan, Ed has been with Hathaway Dinwiddie Construction since 1990, overseeing a myriad of areas from project management to the design build process.
Secretary, John Boynton
As one of our most tenured Board Members—serving more than eight years on the Saint Francis Foundation Board—John Boynton has been elected as Secretary and re-elected as Governance Committee Chair. Boynton both co-founded and chaired the The Saint Francis Associates Board, pioneering a movement of young professionals looking to give back and lead awareness campaigns for Saint Francis Hospital and the community it serves. John is currently the Senior Vice President in the Capital Transactions Group of Shorenstein Properties.
Introducing our new Committee Leadership
In addition to our new executive leadership, we are proud to share our elected Committee Leadership for 2020:
Audit Committee Chair, Elsie Fletcher
Compensation Personnel Chair, Scott Taylor
Development Committee Chair, Michele Hanson
Finance Committee Chair, Ed Conlon
Grants Committee Chair, Brandi Bentley Hudson
Governance Committee Chair, John Boynton
Investment Committee Chair, Jim Aleveras
Strategy Committee Chair, Arjun Aurora
I'd like to thank our full Board of Directors for recruiting and selecting such a dynamic group of leaders. This leadership team is charged with continuing our legacy and elevating it, providing philanthropic support to Saint Francis Memorial Hospital and the community the hospital serves.