How We Celebrate National Nurses Week
Foundation News & Updates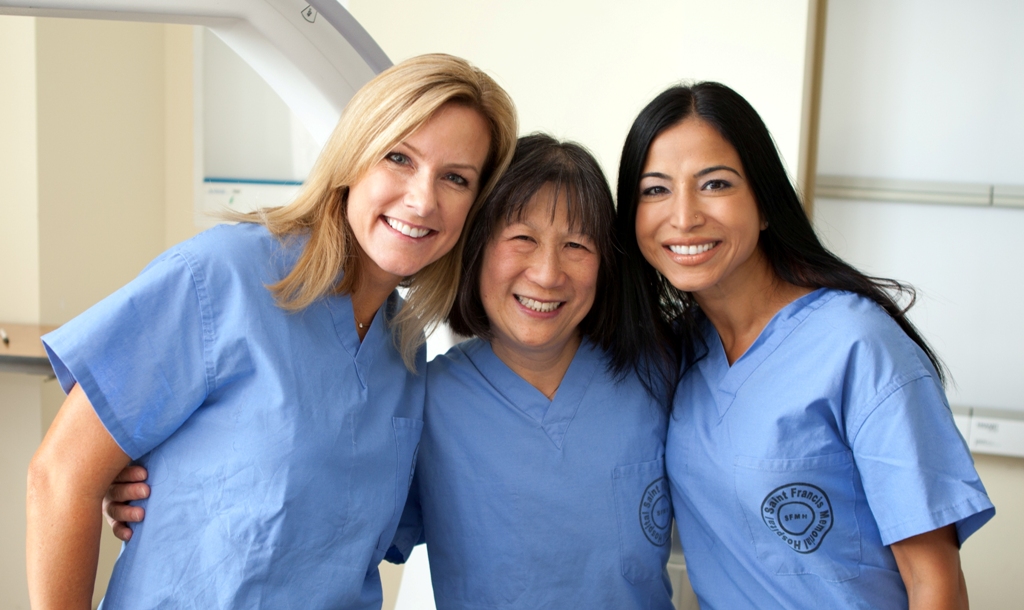 At Saint Francis Foundation, we celebrate National Nurses Week (May 6—May 12) at Saint Francis Memorial Hospital by sponsoring a week of healthy activities, lunch and learns, and educational sessions to keep our nurses feeling engaged and appreciated.
Year round, the Foundation offers scholarship opportunities for nurses to attend conferences and training courses for certification. In the last five years, more than $125,000 in scholarships have been awarded to nurses for continued education. We rely on funding from generous donors to invest in our nurses to improve their skills, share best practices, and continue to provide exceptional and compassionate care to our patients at Saint Francis.
"With the help of the Saint Francis Foundation, I attended the Gender Odyssey Conference in August 2018. After returning from the conference, I feel more confident in my knowledge about transgender health and have been able to act as a resource for staff who may have questions or need additional support in care for this population."
– Hannah Nicklas, MSN, RN
Join us in showing your appreciation for our nurses during National Nurses Week at Saint Francis Memorial Hospital.