Health Care Hero Profile: Dr. Kathleen Jordan
Health Care Heroes
Saint Francis Foundation is proud to feature examples of the amazing staff at Saint Francis Memorial Hospital caring for our community, especially now during the COVID-19 pandemic. This week, we give a heartfelt thank you to Dr. Kathleen Jordan who left her current role at Saint Francis in June.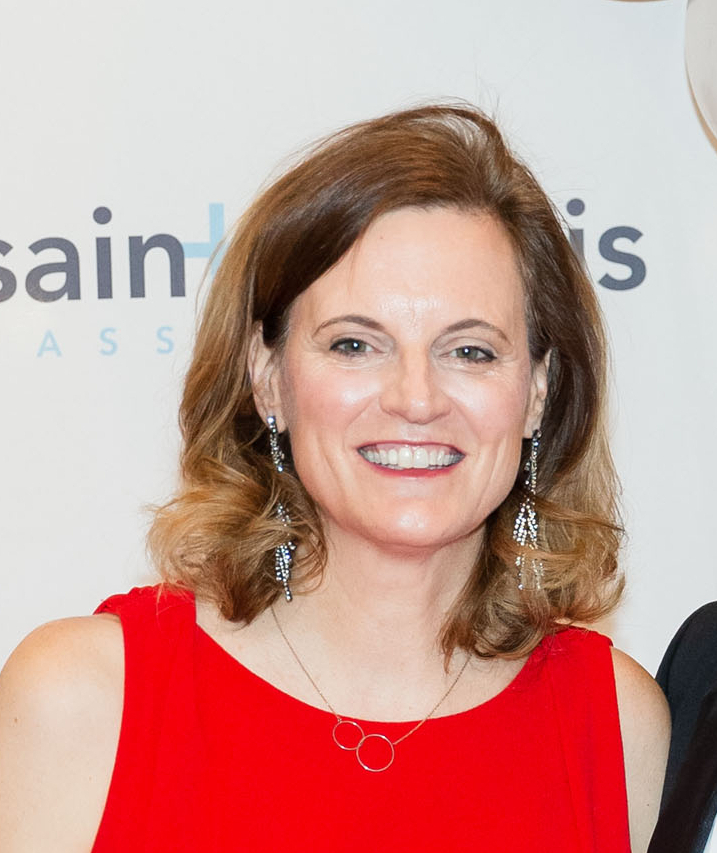 Staff Profile:
Kathleen Jordan, MD
Vice President and Chief Medical Officer
Saint Francis Memorial Hospital
A longtime San Francisco physician, Dr. Jordan joined Saint Francis in 2010 as Medical Director of Infection Control, and became Chief Medical Officer in 2016.  Dr. Jordan introduced the first telehealth services at Saint Francis, for telestroke, telepsych, and teleconsults with outside experts. In addition, she played an integral role in the growth of our transgender surgery program, turning it into a multidisciplinary service line that hosts 600+ surgeries each year. She also helped gain worldwide recognition for the Gender Institute by organizing our first transgender surgery conference in 2019.
Q. As Chief Medical Officer, what has been your biggest challenge during the COVID-19 pandemic?
A. The biggest challenge is definitely that we started with so little information and that we were having to learn on the "go" and react to the ever-changing situation and updates.     
Q. As an infectious disease specialist, what have you learned thus far during this pandemic?
A. That being an infectious disease doctor CAN actually be interesting to persons at large.  
I personally have also learned that many of the things we spent so much time doing are really neither necessary or joyful and that slowing down can be a good thing. Professionally I learned to be grateful that this disease wasn't a whole lot more contagious—and that a disease with higher level of contagion is something we should prepare for. I learned to be grateful for my department of public health colleagues and epidemiologists who I relied on for so much…whether it be information, testing access or PPE!
Q. What are you most excited about given the inevitable changes in health care?
A. Two things:
1) The relaxation of telemedicine regulation is really letting that grow as an ever powerful tool and will probably be the most immediate tangible change from the pandemic.  
2) But what I have really appreciated is that we as a society have been reminded of the importance of healthcare to us as individuals as well as to society as a whole. I hope this new interest and emphasis on health continues as a driver of all sorts of improvements as people are now interested in: vaccines, diagnostic tools, social determinants of health, treatments, artificial intelligence, online tools to manage contagion, health information websites, and even apps to manage our chronic health conditions. I hope the innovation continues with all the regulatory and financial support that we have seen in the last few months.
Q. What changes to health care are you most concerned about?
A. The pandemic has been financially devastating for many private practice doctors and many primary care physicians and will accelerate many into retirement, worsening the primary care shortage.
Q. Give us your best prediction for the Bay Area in fall 2020 given the circumstances. How can we prepare?
A. COVID will continue to be in the community and continue to be a risk. Testing will be more readily available, and we will need to work to protect our most vulnerable by engaging in testing and infection control measures but hopefully in a more identified and targeted way so that we can also get back a bit to being a community offline!
Q. Where does Saint Francis Memorial Hospital fit into the San Francisco hospital community going forward?
A. We continue to be a site of excellence for very specific complex clinical presentations:  burn care, inpatient psychiatric care, occupational health and gender health. I see all of these programs growing and maturing with leadership to be health care leaders in their industries. Our emergency room also remains a stronghold for the neighborhood we serve, and I see us continuing to partner with our community to meet the increasingly complex issues facing us.