Gender Institute Recognized as a Center of Excellence
Foundation News & Updates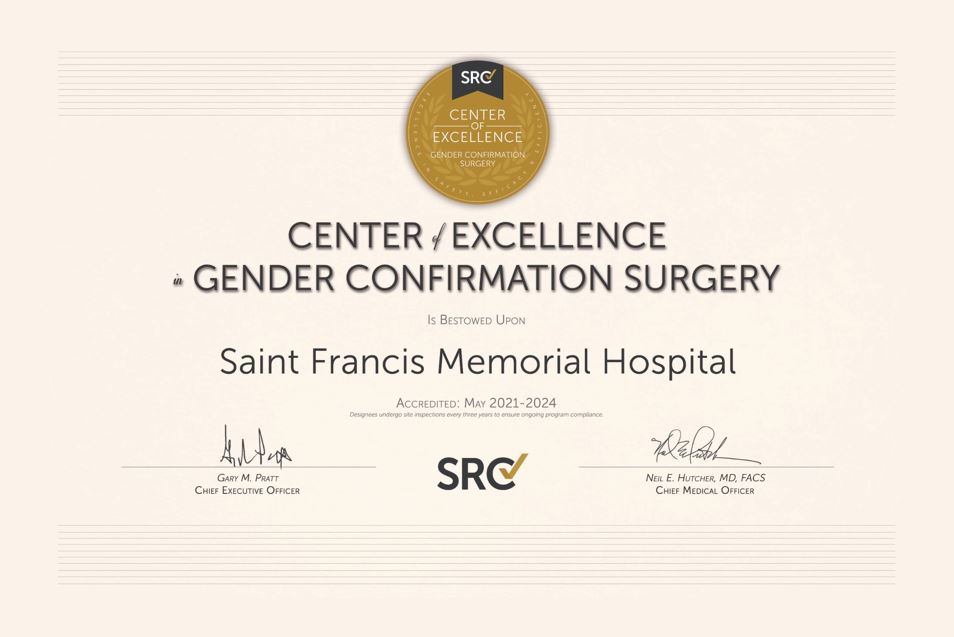 Saint Francis Memorial Hospital has been at the forefront of caring for the transgender community, opening the world-class Gender Institute in 2016. The Hospital has been performing gender affirming surgery since the 1960's, and it currently has twelve highly experienced surgeons dedicated 100% to this population.
The Hospital is the first to be internationally recognized as a Center of Excellence in Gender Confirmation Surgery by the Surgical Review Corporation (SRC). The SRC accredits the top hospitals and ambulatory surgical centers in the world!
The Gender Institute is focused on serving the transgender and gender non-binary community locally, nationally, and internationally. The Hospital currently provides care, gender affirmation surgery, and support for more than 1,000 transgender patients each year.