Foundations Come Together to Support Hospital Essential Workers
Foundation News & Updates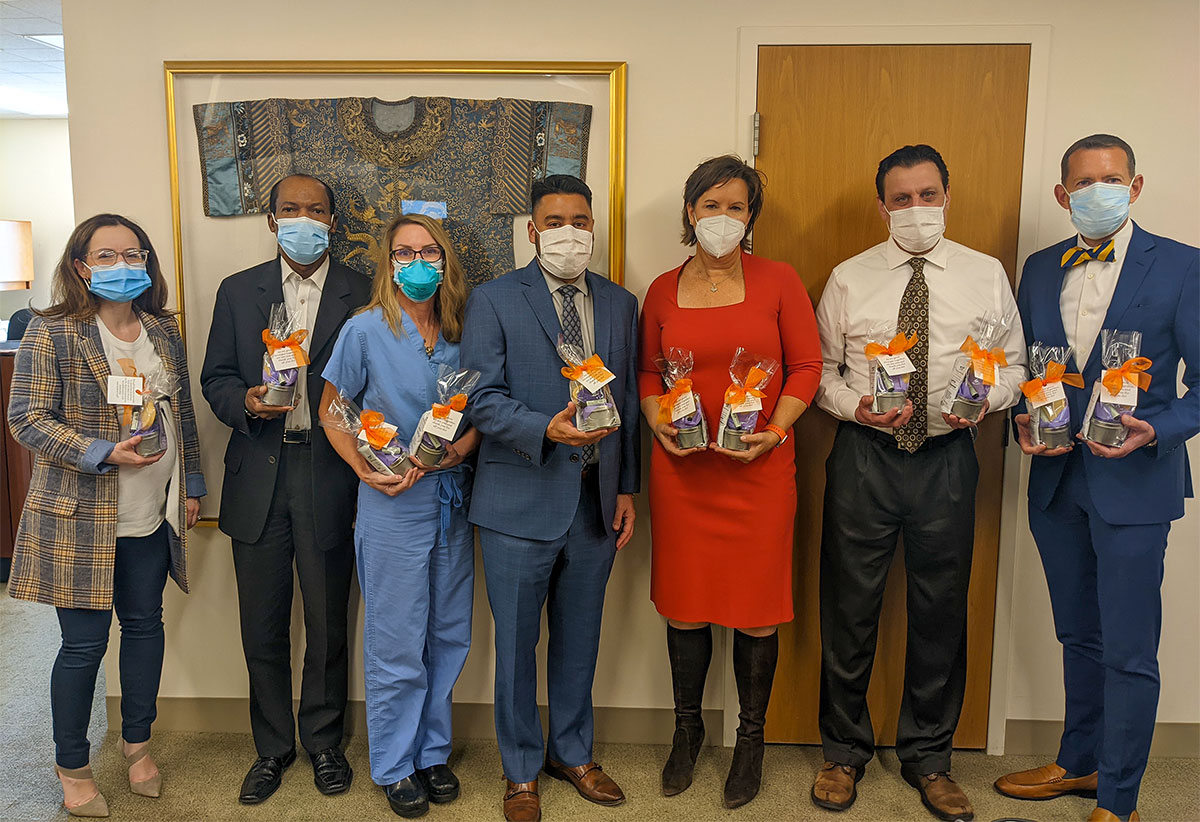 Acknowledging the ongoing pressures of the COVID-19 response, Saint Francis Foundation approved a grant of $6,750 to provide Wellness Kits for the front-line staff at Saint Francis Memorial Hospital as a gesture of gratitude. Wellness Kits included healthy snacks, lip balm, candles, pour-over coffee, teas, cookies, lotion, and a thank you message to show our appreciation for their commitment to the health of patients and the community we serve, throughout the many waves of the pandemic. The Saint Francis Foundation worked in partnership with Saint Mary's Medical Center Foundation to provide the Wellness Kits for all essential workers who have faced incredible stress over the past two years at both hospitals.
Shortly following an official declaration of a global pandemic, Saint Francis Memorial Hospital rose to the challenge by opening a dedicated COVID-19 treatment unit. As the pandemic wore on, staff volunteered in the mass vaccination efforts, immunizing roughly 6,000 people each day at the Moscone Center in San Francisco and helping administer over 1,000,000 doses in 2021. Additionally, hospital staff collaborated with Glide, UCSF Health, and San Francisco Community Health Clinic to provide over 1,800 vaccinations to vulnerable individuals in the Tenderloin.
Early in the pandemic as the city and state closed all but essential services, the Saint Francis Foundation provided over $100,000 in COVID relief funds for staff affected by reduced hours and the financial effects of the pandemic. Additionally, the Foundation set aside funds for surge mitigation and purchased iPads for patients to be able to connect with loved ones as the hospital had to close its doors to visitors.
The Saint Francis Foundation acknowledges and wants to lift up the heroic efforts by hospital staff, witnessed every day, to ensure the health and wellbeing of our community.