Expressing Gratitude Through Supporting the Saint Francis ICU
Foundation News & Updates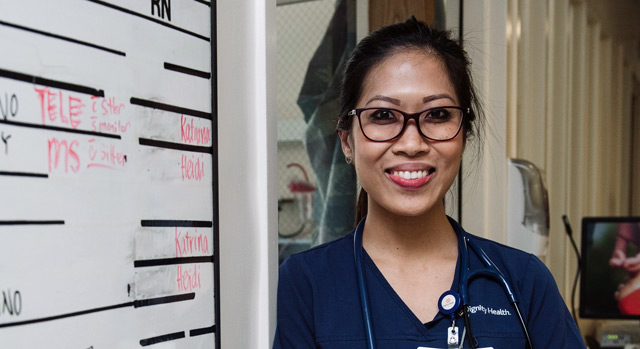 On behalf of the Board and Staff, please accept our wishes for a very Happy Thanksgiving.
As we embark on the holiday season, we are also launching an effort to enhance the ability to treat patients in critical and intensive care at Saint Francis Memorial Hospital.
During this time of gratitude, please consider joining our campaign to modernize and expand the Intensive Care and Critical Care Units at Saint Francis Memorial Hospital. With your partnership, we can transform the ICU/CCU to serve patients and families with the highest level of personal attention and specialized service.
This major renovation will:
Combine the Intensive Care Unit and the Critical Care Unit into a state of the art center. The new unit will contain well-lit patient rooms of sufficient size to comfortably hold modern equipment, as well as space for caregivers and family when necessary, and will allow for the best possible infection control.
Employ the latest generation of monitoring systems which are the lifeline for clinical staff and physicians who need to observe, minute-by-minute, the condition of critically ill patients.
Offer a comfortable waiting room for families adjacent to the center, and a consultation room for private discussions between family members and physicians.
As expressed by David Klein, M.D., MBA, President of Saint Francis Memorial Hospital, "In today's healthcare world, our community is increasingly dependent on access to critical care. We owe it to our patients to offer the highest quality space and technology to ensure the best possible outcomes."
Thank you for helping Saint Francis uphold its tradition of excellence in patient care and cutting edge medical programs.
Sincerely,
The Saint Francis Foundation