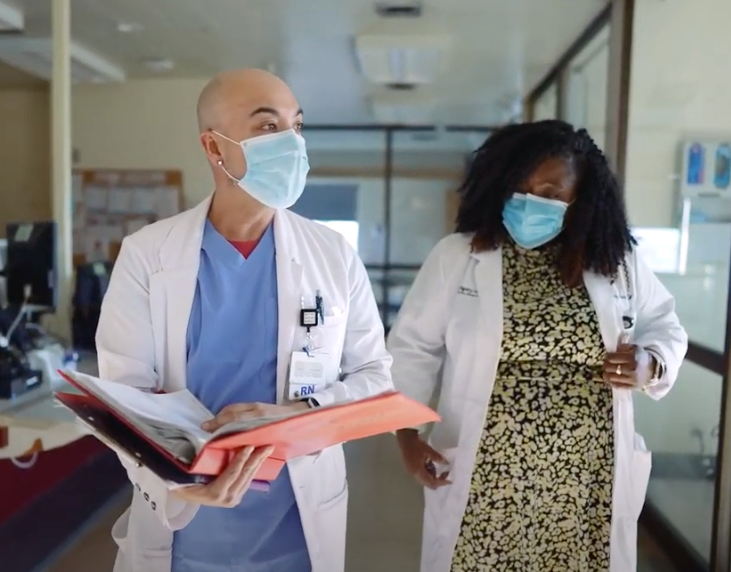 Hope + Resilience: How Nurses are Persevering through the Pandemic: Virtual Town Hall Series
Thank you to Donnie Nelson, Nursing Manager of the Palliative Care Program, for hosting an open-hearted discussion with Saint Francis Nurses from ICU, Telemetry, Burn and ER departments. This Virtual Town Hall is in celebration of National Nurses Week, May 6-12, 2021.
We heard what challenges they faced in the last year, what strategies they employed, and what they are hopeful about for the future of patient care.
Click here to watch the Zoom recording. Use the passcode: 05&q=k.d