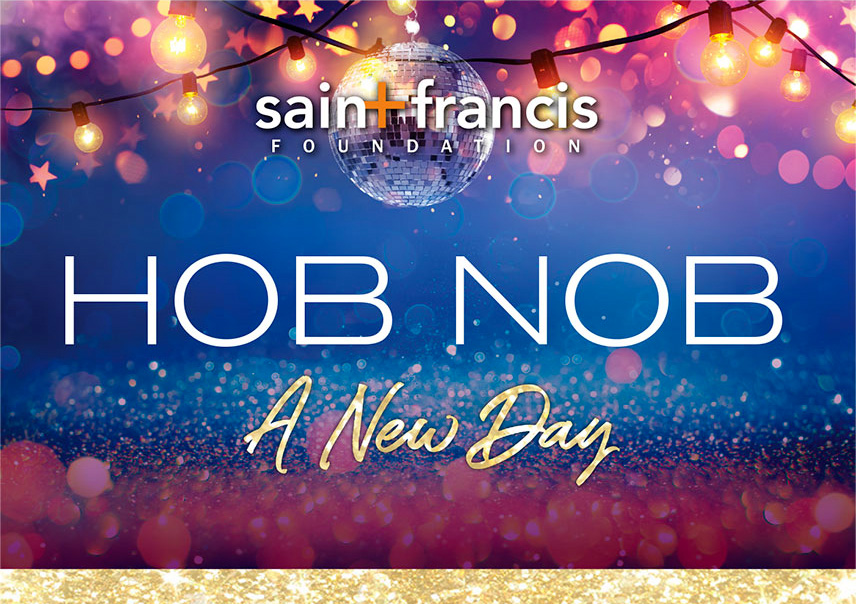 Hob Nob 2022

HOB NOB – DECEMBER 3RD, 7PM 2022
Thank you to all who attended Hob Nob! Together we honored the great work of our medical staff at Saint Francis Memorial Hospital. We are grateful for your support to Saint Francis Foundation. As a result of the funds raised, we can make a difference in the lives of our patients, staff, and community.
Your support matters:
At the Saint Francis Foundation, our guiding principle is that everyone should have access to high-quality, equitable and affordable health care, and that private philanthropy is essential to achieving that goal. We prioritize and award grants that focus on Medical Innovation and Transformation, Behavioral and Mental Health, Aging, and Crisis Management and Response.
Thank you for supporting better health outcomes for hundreds of thousands of patients and their families in San Francisco and beyond.
Thank you to our Gala Host Committee:
Michele Hanson, Co-Chair
Dr. Sarita Satpathy, Co-Chair
Mahin Arastu
Chris Meza
Dr. Randy Daron
Sharon Hayman
Judith Rooke, Co-Chair
Marguerite Hutchinson
Maureen Gannon
Claudia Volpi
Shirin Arastu Kapur
Jessica Spencer
The Saint Francis Foundation Thanks These Proud Sponsors
BELLA FARROW MEMORIAL SPONSOR
SAINT FRANCIS MEMORIAL HOSPITAL: ORTHOPEDIC & SPORTS MEDICINE INSTITUTE
HOB NOBBER SPONSORS
DAVID J. MALONE, M.D.CLAUDIA & NIC VOLPI

NOB HILL SUPPORTER SPONSOR

HEALTH CARE HERO SPONSORS