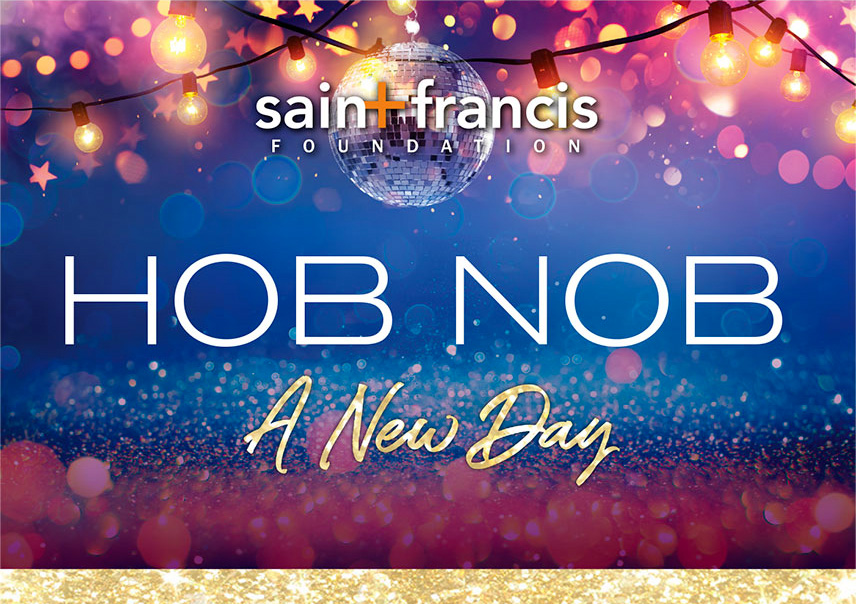 Hob Nob 2022

JOIN US IN-PERSON AT HOB NOB DECEMBER 3RD, 7PM
Holiday Hob Nob is back! Join us in person at the Saint Joseph Art Society as we are ready to celebrate our Healthcare Heroes!
Join us in your best festive attire and be ready to "Hob Nob" with the amazing doctors, nurses and staff of Saint Francis Memorial Hospital. These past few years have been challenging and Saint Francis Foundation wants to honor the great work of our medical staff and all supportive services surrounding our patients as we provide incredible care to patients each day.
VIP and Sponsor Pre-Event Reception
Live and Silent Auction Packages
Presentation of 2022 Healthcare Hero Awards
Wall of Wine
Marketplace For Holiday Shopping
Catered Food and Beverage
Featured Vintners
Your support matters:
At the Saint Francis Foundation, our guiding principle is that everyone should have access to high-quality, equitable and affordable health care, and that private philanthropy is essential to achieving that goal. We prioritize and award grants that focus on Medical Innovation and Transformation, Behavioral and Mental Health, Aging, and Crisis Management and Response.
Thank you for supporting better health outcomes for hundreds of thousands of patients and their families in San Francisco and beyond.
Thank you to our Gala Host Committee:
Michele Hanson, Co-Chair
Dr. Sarita Satpathy, Co-Chair
Mahin Arastu
Chris Meza
Dr. Randy Daron
Sharon Hayman
Judith Rooke, Co-Chair
Marguerite Hutchinson
Maureen Gannon
Claudia Volpi
Shirin Arastu Kapur
Jessica Spencer
The Saint Francis Foundation Thanks These Proud Sponsors
BELLA FARROW MEMORIAL SPONSOR
SAINT FRANCIS MEMORIAL HOSPITAL: ORTHOPEDIC & SPORTS MEDICINE INSTITUTE
HOB NOBBER SPONSORS
DAVID J. MALONE, M.D.CLAUDIA & NIC VOLPI

NOB HILL SUPPORTER SPONSOR

HEALTH CARE HERO SPONSORS