Early Spring Update: New President and Oscar Benefit Sold Out
Foundation News & Updates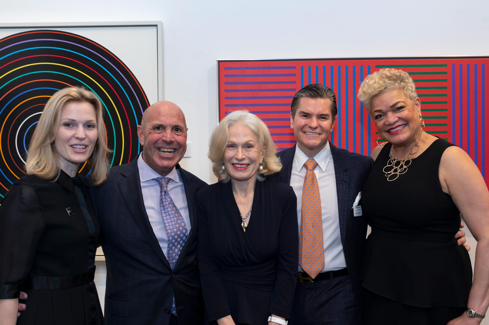 Mark A. Ryle Named President of Saint Francis Foundation
The Saint Francis Foundation Board of Directors is pleased to announce the appointment of Mark A. Ryle as President of the organization, effective February 19, 2019. Ryle comes to the Foundation from Project Open Hand, where he has served as chief executive officer since 2013. He has a strong reputation in leadership, transformational change, business development, financial and strategic planning, community partnerships and board development. Mark's unique experience and background are perfectly suited to furthering the mission of our organization as we strive to provide critical funding support for Saint Francis Memorial Hospital. For more information, please read the press release or email Allison Lamm, Communications Officer, at alamm@saintfrancisfoundation.org.

Saint Francis Foundation Ambassadors' Kick-off to the Oscars Party

On January 31, the Saint Francis Foundation Ambassadors celebrated their "Kick-off to the Oscars" party generously hosted by Heather James Fine Art and sponsored by Tito's Handmade Vodka. Guests enjoyed a Celebrity Cruises Greyhound cocktail featuring Tito's Handmade Vodka and then perused the gallery's incredible modern and contemporary art collection. Dr. David Klein, President and CEO of Saint Francis Memorial Hospital, educated Foundation donors and friends on the current initiatives at the Hospital. Guests also had the chance to enter into the Celebrity Cruises opportunity drawing for a Caribbean Escape for Two. For more information and to enter the drawing, please visit saintfrancisfoundation.org/celebritycruises-raffle/.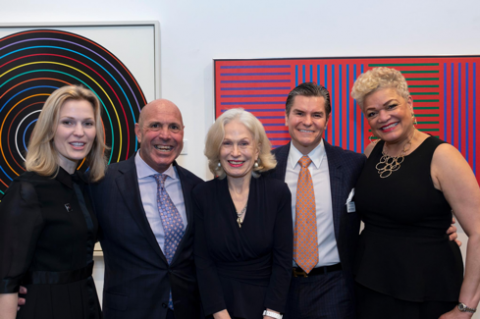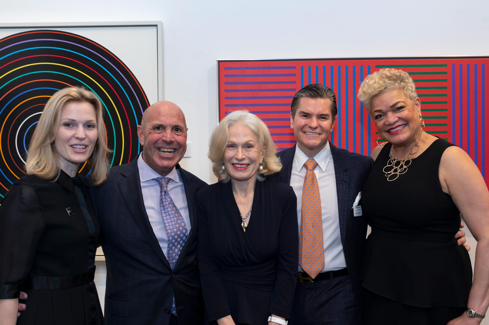 Sharon Finkle, Richard Kolosky, Dottie Dutton, Chris Meza, LaTonya Smothers Lawson

"An Intimate Evening with Oscar" Update
As of January 27, 2019, "An Intimate Evening with Oscar" is officially sold out. Thank you to everyone who purchased tickets early to make the event a smashing success and help raise additional funds to benefit the Hospital. There are still ways to engage and support, including "Dining Out with Oscar at Finn Town Tavern," tonight, February 12 from 5-11 pm. Rick Hamer and Finn Town Executive Chef is preparing a special à la carte menu paired with artisan wines. Reservations are recommended through Open Table. 10% of proceeds from the evening will be donated to the Foundation. Additionally, Heather James Fine Art is partnering with Artsy in hosting an online art auction with a percentage of proceeds to benefit the Foundation. Bid on works by Shepard Fairey, Danny Singer, Joan Miro, Sam Gilliam, and more. Online bidding closes on Friday, February 22 at 5:00pm.

Saint Francis Memorial Hospital named an American Hospital Association (AHA) Foster G. McGaw Prize Finalist for its pioneering work improving community health through the Tenderloin Health Improvement Partnership (TLHIP)
Saint Francis Memorial Hospital is honored to be one of four finalists considered for the 2018 Foster G. McGaw prize for Excellence in Community Service. Together with Saint Francis Foundation, the Hospital leads the Tenderloin Health Improvement Partnership, providing compassionate community centered care to improve the drivers of poor health outcomes at the neighborhood level and working with partners to address health equity. The Foster G. McGaw Prize recognizes healthcare organizations that are committed to community service through a range of programs that demonstrate a passion and continuous commitment to making communities healthier and more vital. The prize, first awarded in 1986, inspires hospitals, health systems and communities to assess and implement programs that improve their communities. For more information about the Prize, visit www.aha.org/foster. To learn more about the work of TLHIP, visit saintfrancisfoundation.org.