Da Vinci Robot Ribbon Cutting
Foundation News & Updates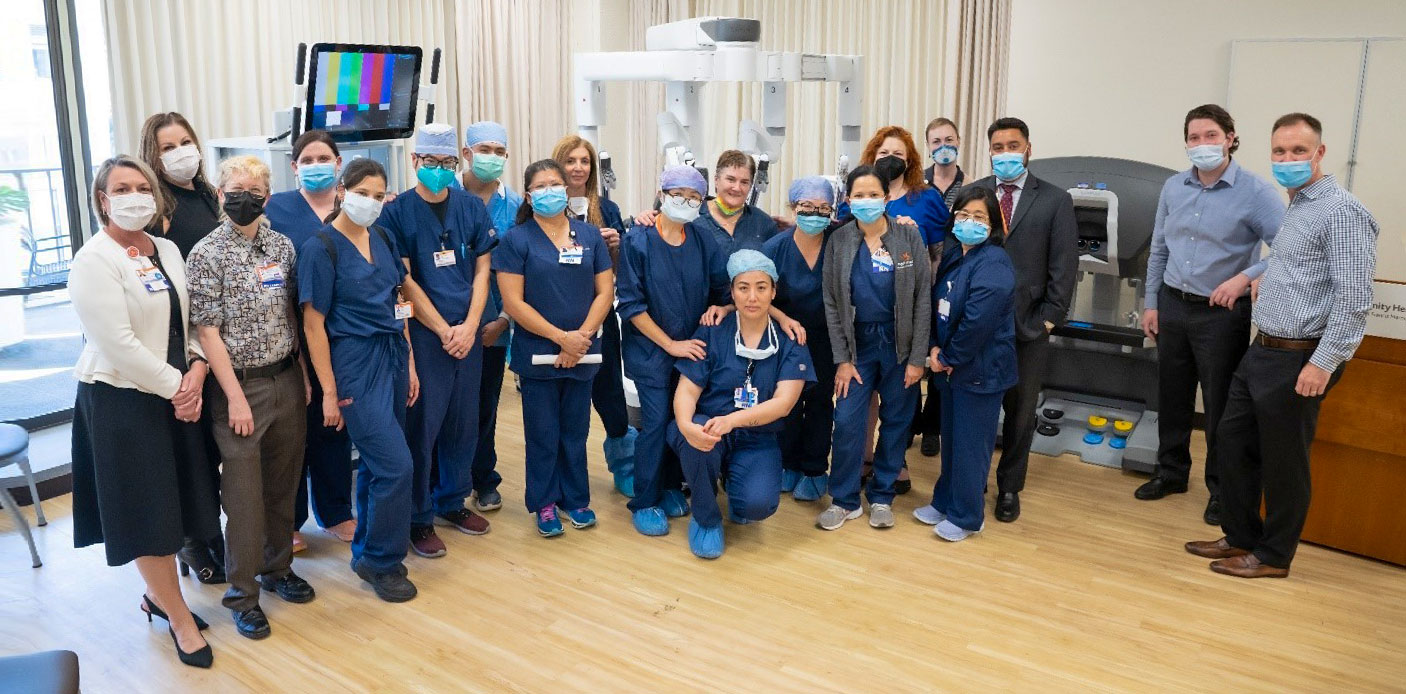 On Thursday, October 20, administrative staff, doctors, nurses, and board members gathered at Saint Francis Memorial Hospital to celebrate the new da Vinci surgical system funded by Saint Francis Foundation.
In 2022, Saint Francis Foundation awarded SFMH over $2.6 million to purchase the hospital's second da Vinci system. The Foundation focuses on prioritizing the needs of patients, hospital staff, and the community by supporting initiatives in a few areas including innovation and transformation. This robotic-assisted surgery system is a minimally invasive surgery, meaning it is less invasive than traditional open surgery. The program was followed by a hands-on demonstration on how the robot works by representatives from Intuitive.
Intuitive has been advancing minimally invasive surgery since 1995. The da Vinci robot is now in 69 countries and over 10 million procedures have been performed worldwide through 2021 using da Vinci systems. Da Vinci surgical specialties include cardiac surgery, colorectal surgery, general surgery, gynecologic surgery, head and neck surgery, thoracic surgery, and urologic surgery.
Without the Foundation's funding, SFMH would be unable to adequately support the transgender community and patients of their additional service lines. The secondary da Vinci robot will increase overall case volumes and reduce robotic room turnover. The growth of robotics will ultimately expand all services for patients and the community that SFMH serves, while providing state-of-the-art care.
Interested in seeing this system in action and testing it for yourself? Stay tuned for an announcement for a salon coming in 2023 bringing the latest technological advances for hands-on demonstrations along with a panel of speakers.