Coming Together to Change a Life
Foundation News & Updates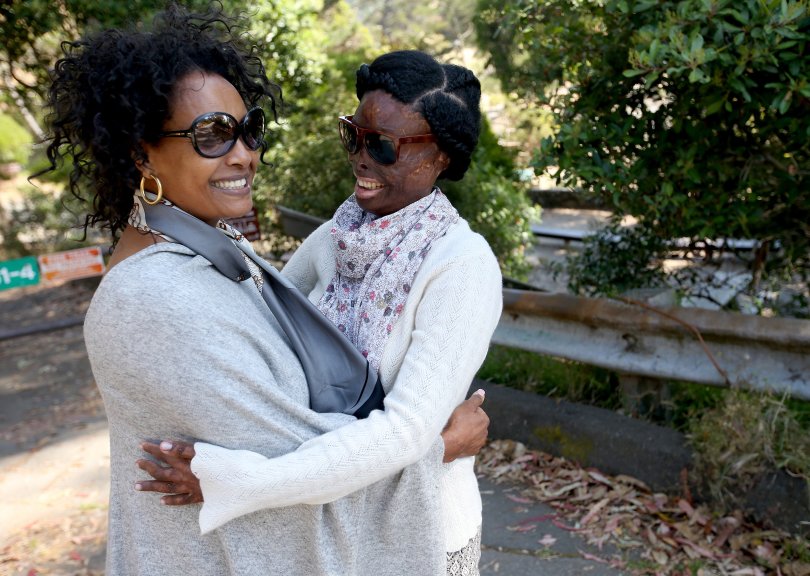 We were touched this week after hearing the tragic story of Atsede Niguse, a victim of an acid attack who is undergoing reconstructive surgery at Saint Francis Memorial Hospital. Atsede was severely burned and blinded when her former husband threw acid on her in Ethiopia. Menbere Aklilu, a Bay Area resident, heard about the story and knew she wanted to help. Menbere flew to Ethiopia to escort Atsede from a shelter there to live with her at her home in Richmond. Atsede obtained a humanitarian visa to seek medical treatment in the United States.
Saint Francis Memorial Hospital Chief of Staff Dr. Robert A. Harvey, and ophthalmology and oculoplastic surgeon Dr. Gary I. Aguilar are donating their time to perform the surgeries and follow-up care at Saint Francis. Dr. Angelo Capozzi, medical director and co-founder of Rotaplast International, has also donated his time.
Atsede's story captures the spirit of Saint Francis and how we come together to meet the needs of our community, near and far. We're proud of our work, which is made possible through the generosity of doctors, staff, and our donors.
Donations to the Saint Francis Foundation impact our ability to provide life-changing care for patients like Atsede. Please join us in our efforts to support the work of the Hospital.