A Grateful Patient Story
Foundation News & Updates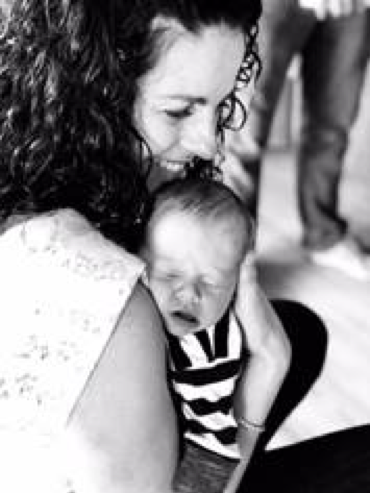 Teresa arrived at Saint Francis Memorial Hospital's emergency room in unbearable pain, a condition she'd grown to expect. After examining and treating her, the attending doctor listened to her story and suggested that Teresa see our Women's Institute gynecological surgeon Dr. Mona Orady.
For a decade, Teresa and her husband tried to have a baby. She endured excruciating pain and infertility while health care providers blamed her busy lifestyle, her age, and provided no alternative ideas or hope. "I'm Irish, I assumed pain and suffering were normal," Teresa said dryly.
When they met, Dr. Orady described Teresa as heart-broken, hopeless and depressed. After years of feeling ignored by others, Teresa found a place at Saint Francis Memorial Hospital, where everyone she met listened.
Quickly diagnosed, Teresa underwent our advanced microlaparoscopic surgery under the masterful hands of Dr. Orady. The da Vinci surgical robotic arm assists Dr. Orady with accuracy allowing a minimally invasive surgery, with less pain and faster recovery. And on that following Thanksgiving Day in 2017, Teresa got pregnant. Baby Killian is now just over a year old and spreading joy.
We are proud of our innovative, quality health care that is saving lives, changing lives, and bringing new lives into the world, every day. Everything we do has the patient in mind; no one is more important than our patients.