A Gift to Honor a Hero
Foundation News & Updates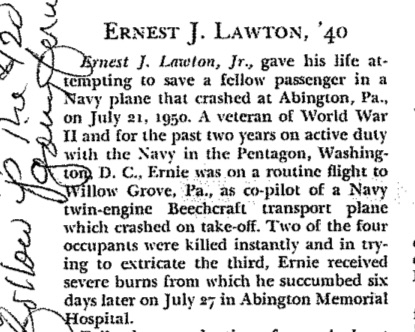 Jay Lawton was prepared to make a gift to the Saint Francis Foundation as a grateful patient of Dr. Andrew Barnett for his experience at Saint Francis Memorial Hospital, but was unsure where to direct his gift to make an impact. When Dr. Barnett suggested the Bothin Burn Center, the 16-bed intensive care burn unit at Saint Francis and the largest burn unit in Northern California, Jay was elated by the suggestion and its connection to the memory of his father.
Jay's father, Ernest "Ernie" Lawton, volunteered for the Navy in 1942 and became a much decorated pilot. Ernie earned the Navy Cross, the Silver Cross, the Distinguished Flying Cross with Gold Star, the Air Force medal with gold stars, and many theatre ribbons. In 1944, he was forced to crash his plane, near Truk, in the Pacific Ocean, and was rescued by a destroyer. He remained in service after the war, and on July 21, 1950, he was in a Navy plane that crashed. Ernie and one other passenger survived, but his plane caught on fire. In an attempt to save the other survivor, he pulled him out of the plane but sustained severe burns. He was rushed to Abington Memorial Hospital which had a very early burn unit, and he was admitted with third degree burns. Jay's father succumbed to his burns and died six days later. Jay was only a year old at the time, and grew up in awe of his father the war hero, who gave his life to save others.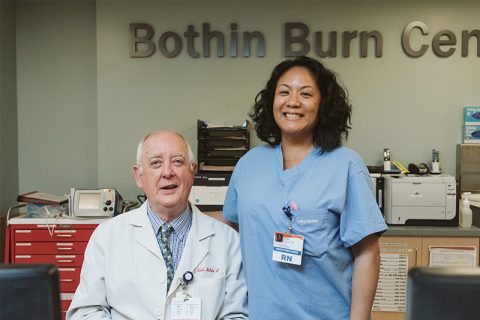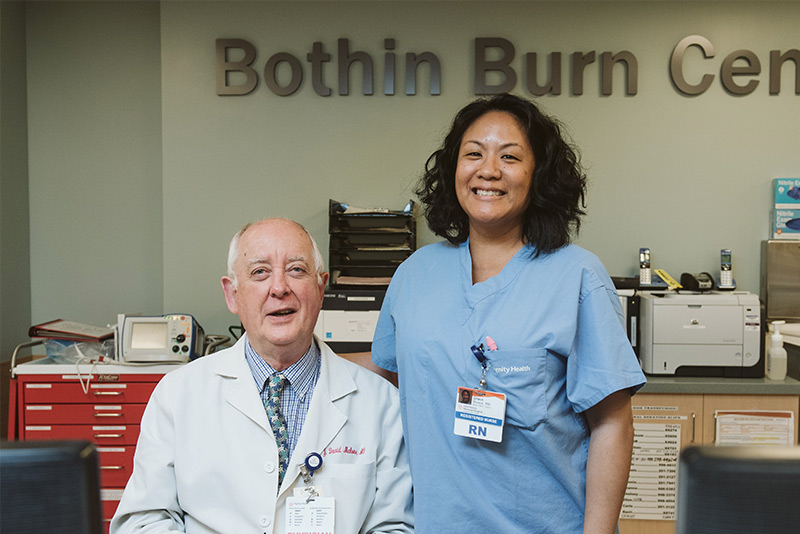 Jay's gift in honor of his father will support the doctors and nurses who provide specialized care to burn patients. The burn team at Saint Francis Memorial Hospital's Bothin Burn Center treats each patient with a holistic approach, treating burns from critical care through rehabilitation. The Center provides burn treatment to more than 500 burn victims every year and their stories are amazing.
From everyday accidents leading to burn injuries in children under four, to the increase of California wildfires, the team at the Bothin Burn Center is equipped to meet the complex needs of burn victims. Join Jay and others who are supporting the life-saving work of the Bothin Burn Center.