2023 Auxiliary Scholarship Winner
Foundation News & Updates
Through its Honorary Auxiliary Scholarship Program, the Saint Francis Foundation awards scholarships each academic year to support continuing education for Saint Francis Memorial Hospital staff and volunteers. For the 2023-2024 academic year, we awarded the largest award in the history of the Auxiliary Scholarship Program to Lana Nguyen. The Foundation is pleased to be able to assist our scholarship winners in pursuing continued medical education.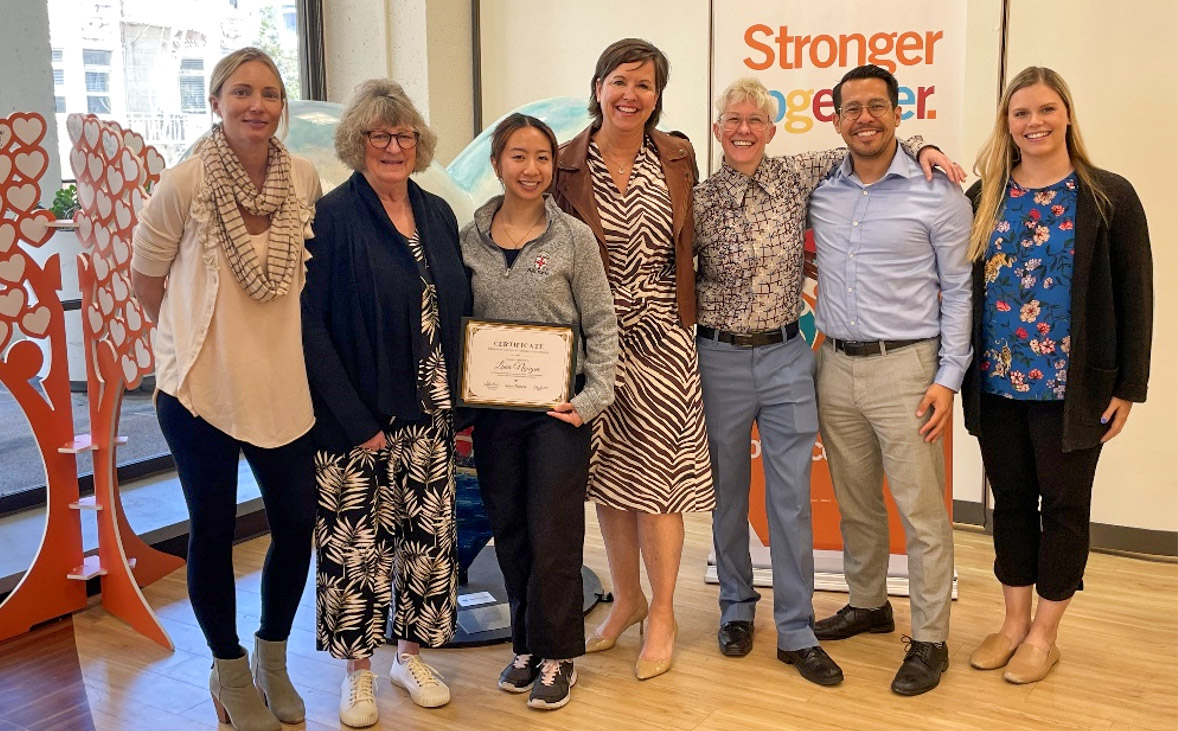 Pictured: Amanda Chisholm, Karen Braseth, Lana Nguyen, Kate Smith, Sara Lentz, Alex Mitra, Julia Ludwig
Lana Nguyen has been an emergency department volunteer at Saint Francis Memorial Hospital since 2022 and has dedicated over 200 hours of service. She is currently seeking to complete a degree in Health and Human Biology and a certificate in Entrepreneurship from Brown University. Her goal is to continue serving vulnerable populations as an emergency medicine physician, integrating their lived experiences into tangible innovations that address the social determinants of health that they often face.
"I feel supported knowing I can pursue not only my passions in medicine, but also I want to combine entrepreneurship and research as well as community health into my bucket of how I see medicine," said Lana.
In 1995, the Saint Francis Memorial Hospital Auxiliary began raising money to financially support students pursuing a career in the health care field. The Saint Francis Foundation has since managed this important effort to support students beginning or furthering their health care studies. Just in the last 10 years, Saint Francis has proudly awarded nearly 40 scholarships totaling more than $90,000.