Good News! Spring Newsletter
Foundation News & Updates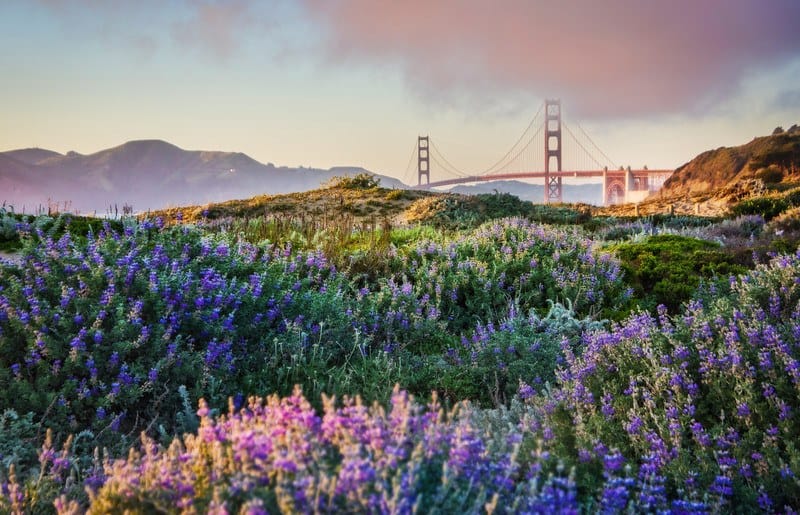 Dear Friends,
Good news. As I write this, 72% of San Franciscans over the age of 16 have received the first dose of the COVID-19 vaccine, and 49% of residents have completed a vaccine series according to Data SF. We are incredibly fortunate to live in a city that values and prioritizes community health. Saint Francis Memorial is partnering with the City's Department of Public Health, Kaiser Permanente and our community clinics to administer the vaccine to San Franciscans.
You can learn more about the Moscone Center vaccination site by watching our 2nd Quarter Board Brief video featuring an update from Dr. Joanne Sun, Foundation Board Member and Saint Francis ER Physician.
Our generous supporters have stepped up now more than ever to invest in life-saving community health care, and we are excited to introduce our new video series highlighting their stories—the Donor Spotlight. The first video features our friend Ted Hannig, long-time supporter of our Oscar event and the Foundation.
Last, but not least, we have two virtual events coming up this week and next…a not-to-be-missed Town Hall in celebration of Nurses Week, and the next webinar in our Legacy Giving Perspectives educational series featuring experts from Wells Fargo. You can learn more and register for those events today at https://www.saintfrancisfoundation.org/events/.
Thank you for continuing to do your part to keep our community healthy and safe.
With sincere gratitude,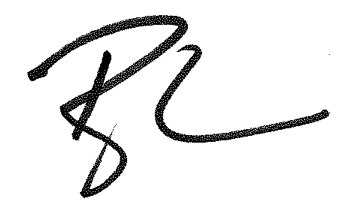 Mark Ryle
President, Saint Francis Foundation
---
Introducing…Donor Spotlight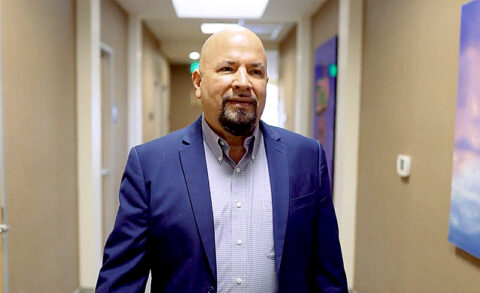 Dr. Brad K. Moy Center for Occupational Health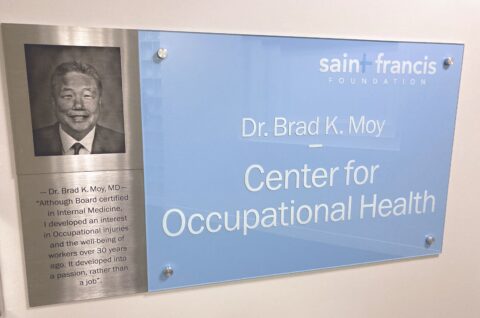 On March 3, the Foundation revealed the new Dr. Brad K. Moy Center for Occupational Health at 1199 Bush Street. Dr. Moy has been an Internal Medicine physician for over 30 years and is passionate about helping his patients stay active. For more information about naming opportunities, please contact Brooke Bedingfield at bbedingfield@saintfrancisfoundation.org.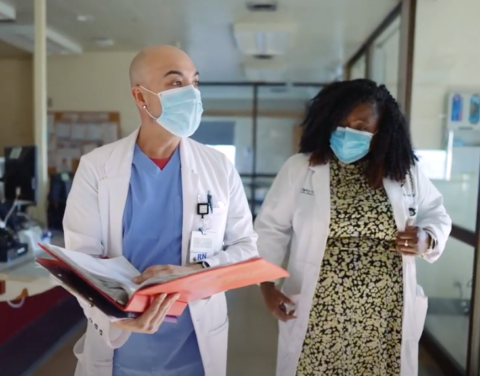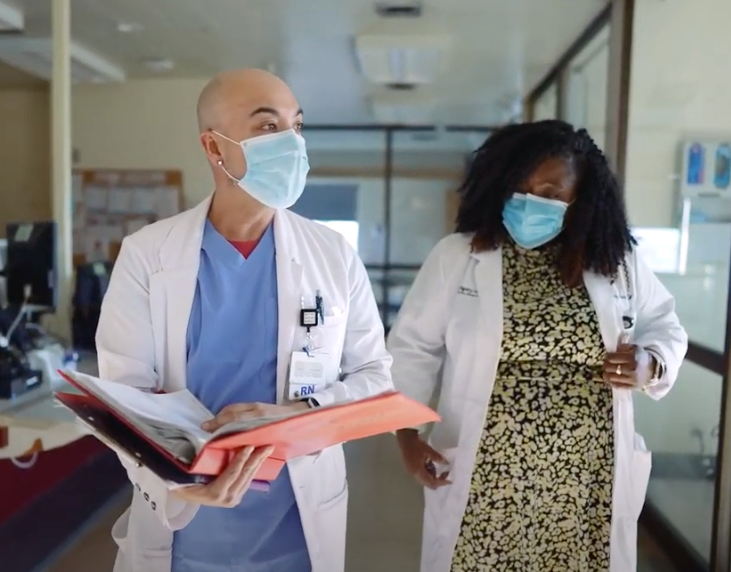 National Nurses Week: A Virtual Town Hall
The Foundation will host a Virtual Town Hall to kick-off Nurses Week, "Hope + Resilience: How Nurses are Persevering through the Pandemic" on May 5 from 12:00-1:00 PM PST. Donnie Nelson, Nursing Manager of the Palliative Care Program, will moderate a panel of nurses who will share their experiences of the last year: the challenges they faced, new strategies in patient care, and hope for the future. Register today to receive the link. The Foundation will match donations to support nurses up to $7,500 now through the end of May.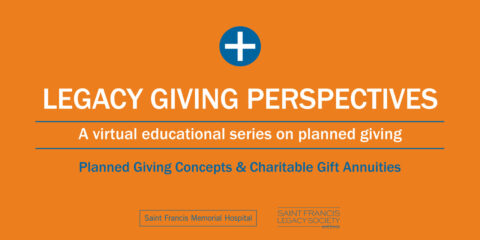 Planned Giving Webinar Series: Next up May 11
You are invited to Planned Giving Concepts & Charitable Gift Annuities on Tuesday, May 11 from 4:30-5:30 PM PST, featuring financial planning experts from Wells Fargo. This informative event will provide you with information on how to set up your charitable planning to best benefit you, your family, and the non-profit organizations you care most about, plus much more. RSVP today! Questions? Contact Brooke Bedingfield at bbedingfield@saintfrancisfoundation.org.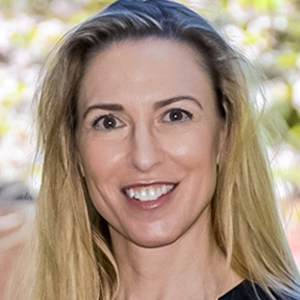 Welcome Dr. Heidi Wittenberg to the Board of Directors
Dr. Heidi Wittenberg, MD, is an experienced urogynecologist and reconstructive pelvic surgeon in San Francisco who works exclusively with trans patients. We are excited to welcome Dr. Wittenberg as a partner in raising funds for the Gender Institute. Check out this video featuring one of her many grateful patients.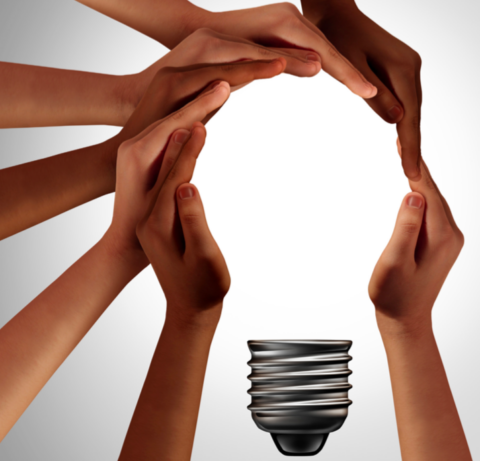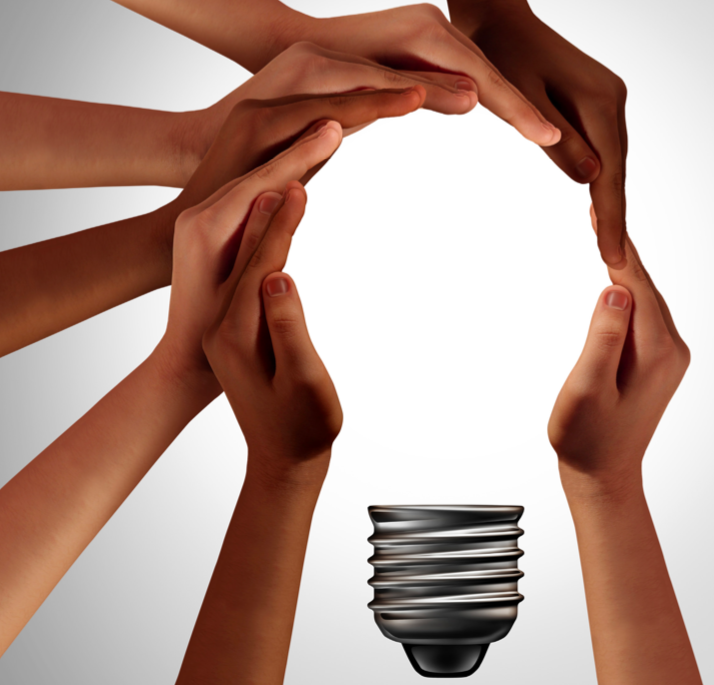 New Grant Program for Innovation
We are proud to announce a new funding opportunity for Saint Francis Memorial Hospital staff and employees. The Innovation Grants Program will fund proposals that seek to address the health of patients and the patient experience, reduce costs and/or save money, or impact staff experience and/or reduce burnout. Saint Francis employees can apply now at saintfrancsifoundation.org/apply.
Want to be the first to get updates like this one?
Photo Credit: Mansion on Sutter