Congratulations 2020 Saint Francis Scholarship Winners
Foundation News & Updates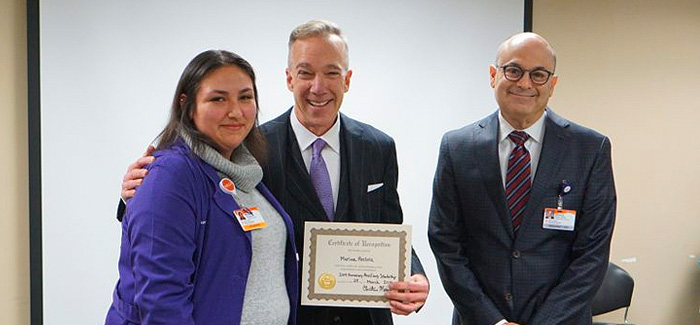 Through its Honorary Auxiliary Scholarship Program, the Saint Francis Foundation awarded eight scholarships for the 2020-21 academic year to support continuing education for Saint Francis Memorial /Hospital staff. We had a record number of applicants this year, and our winners are diverse not only in their educational pursuits, but also in the capacity in which they serve the Hospital.
Sidon Abai has been a volunteer since March 2018 and is seeking to complete a BSN and MSN from City College of San Francisco.
Sami Adehnoom has been a Food Services Attendant for Nutrition Services for 3 years. Sami will graduate with a BS in Nursing from Samuel Merritt University in December 2020.

Brian Davis currently serves Saint Francis as Credential Coordinator. He is pursuing a BA in Psychology from Golden Gate University.
Rosario Hernandez is a proud volunteer and studying Child and Adolescent Development from San Francisco State University, with the goal of applying to the Nursing Program.
Margie Ramirez-Yumul (pictured below) is a second-time scholarship recipient and a Charge Nurse in Acute Rehabilitation at Saint Francis. She will graduate in August 2020 with a Master's Degree in Nursing Education.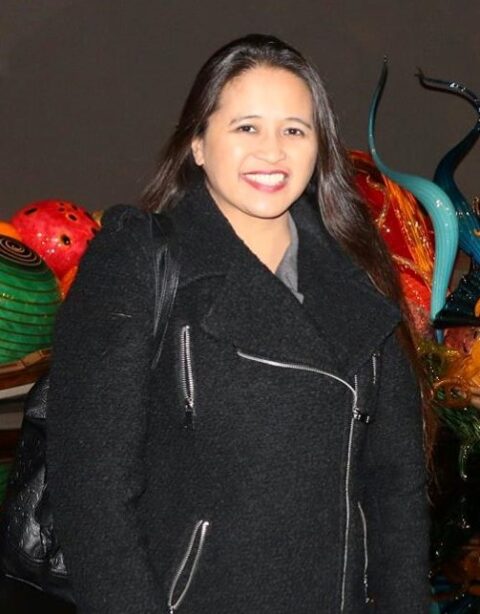 "Once again, I am honored and very thankful to be one of the recipients of the Saint Francis Foundation scholarship award. I am committed to higher learning, to the health care field, and Saint Francis Memorial Hospital. My educational pursuit would not be possible without generous support," said Margie.
Sonali Raj is a volunteer in the Acute Rehabilitation Unit, and started the first semester at the Professional Health Program at Cal State, East Bay, with the goal of becoming a physical therapist.
Nina Strongylou is currently a Staff Nurse in the Saint Francis Adult Acute Psychiatric Unit, and has served the Hospital for 31 years. She is enrolled in the MSN program at California State University, Sacramento.
Rosanne Zhao has been with Saint Francis for over 12 years and is currently a Charge Nurse at the Bob and Lola Bugatto Infusion Center. She is pursuing a MS in Nursing Family Nurse Practitioner Program at Holy Names University.
The Foundation is pleased to be able to assist our scholarship winners in pursuing continued medical education. Our 2019 Employee Giving Campaign raised nearly $50,000 to support educational opportunities for staff.
In 1995, the Saint Francis Memorial Hospital Auxiliary began raising money to financially support students pursuing a career in the health care field. The Saint Francis Foundation has since managed this important effort to support students beginning or furthering their health care studies. In the last 25 years, Saint Francis has proudly awarded over 75 scholarships totaling more than $125,000.