Congratulations 2019 Honorary Auxiliary Scholarship Winners
Hospital News & Updates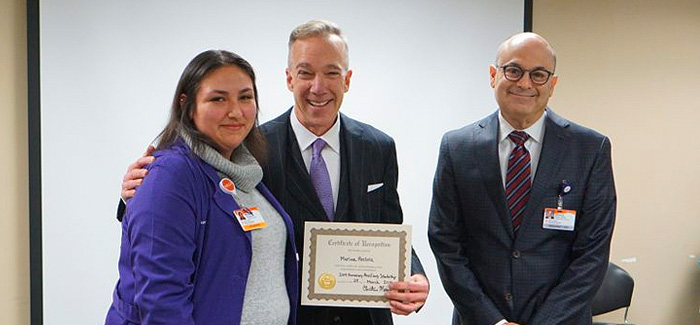 The Foundation has awarded three scholarships for the 2019-20 academic year through its Honorary Auxiliary Scholarship Program.
Marina Herrera has been a proud volunteer at Saint Francis Memorial Hospital for over two years, dedicating 380 hours. She is currently an undergraduate at California State University, East Bay, and will be pursuing her Master's in Nursing. 
Margie Ramirez-Yumul is a Charge Nurse in Acute Rehab at Saint Francis and has been working for the Hospital for 10 years. She will graduate in December 2020 with a Master's in Nursing Education.
Sanober Barolia is a per diem critical care nurse in the Bothin Burn Center and has been serving for 5 years. She is currently enrolled at Maryville University, an online education program. Sanober will complete her Master's Degree in an Adult-Gerontology Acute Care Nurse Practitioner Program in December 2019.
The Foundation is pleased to be able to assist Marina, Margie and Sanober in pursuing continued medical education.
In 2004, the Saint Francis Memorial Hospital Auxiliary began raising money to financially support students pursuing a career in the health care field. The Saint Francis Foundation has since managed this important effort to support students beginning or furthering their health care studies. In the last 15 years, Saint Francis has proudly awarded 55 scholarships totaling more than $85,000.