Stories of Survival and a Save the Date: Summer Newsletter
Foundation News & Updates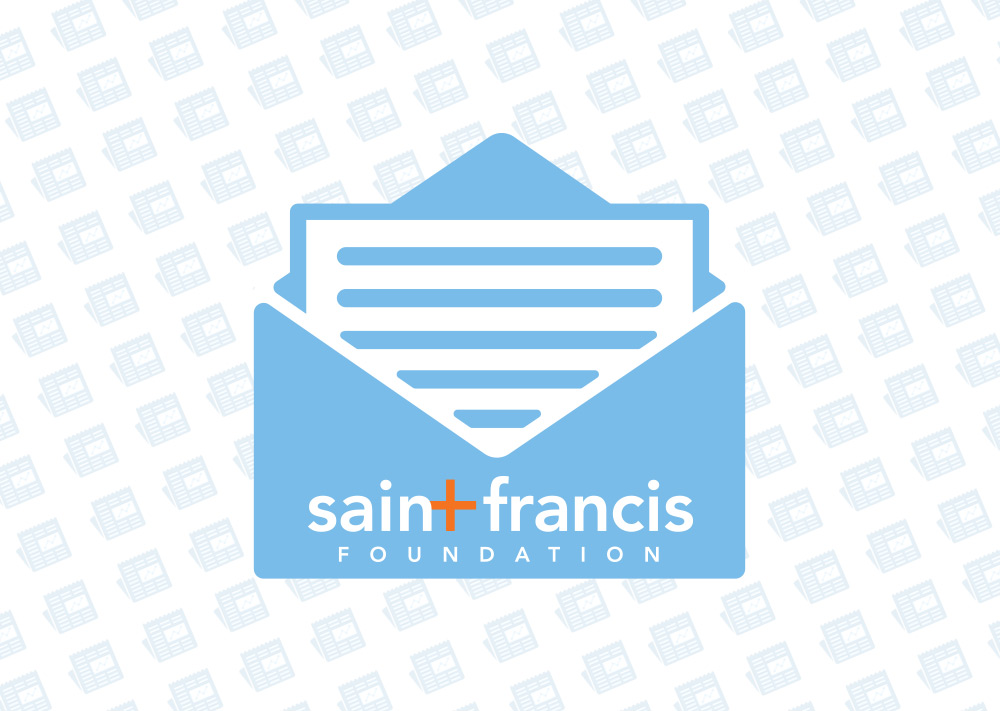 Brad K Moy, MD Commits Largest Gift to Date to Education
Earlier this year, Dr. Moy made the largest gift to date to the Foundation's education efforts to support outstanding staff at Saint Francis Memorial Hospital. "Moy's Heroes" $10,000 annual award will greatly impact a Hospital employee's professional goals. Click here to watch a video of Dr. Moy sharing his inspiration for recognizing heroes, and learn more about how the Foundation prioritizes education for nurses and staff.
Connie Frank Names Pediatric Burn Room in Honor of Shepherd Family
In May, the Saint Francis Foundation celebrated the generosity of Connie Frank, who dedicated a pediatrics room in Saint Francis Memorial Hospital's Bothin Burn Center. The Shepherd Family Pediatrics Room was named in honor of Sara and Jon Shepherd, who were severely burned and tragically lost their two children, Kai and Kressa, in the North Bay Wildfires that swept through Redwood Valley of Mendocino County in October 2017. Philanthropist Connie Frank heard about the story and knew she wanted to help, and made a contribution that was matched by the community. To make a donation to the Bothin Burn Center in honor of the Shepherd family and other burn patients, please visit saintfrancisfoundation.org/donate.

Connie Frank, Sara Shepherd, Jon Shepherd, Evan Thompson
President's Circle Reception Celebrates Foundation Donors
On Tuesday, May 28, the Foundation hosted the President's Circle members at the Olympic Club for an evening of conversation, celebration and partnership. The President's Circle is a members-only, exclusive group of significant donors. The 45 attendees on Tuesday night have made philanthropic donations of more than $5M to the Foundation in support of Saint Francis Memorial Hospital. To join the President's Circle or learn more about how you can support Saint Francis, please contact Kerry Faith Weddington, Director of Major Gifts, at kweddington@saintfrancisfoundation.org or 415-353-6276.

Betsy England, Bob MacIntosh, Kerry Weddington
Celebrating Pride Month at Saint Francis
The Saint Francis Foundation is committed to recognizing, celebrating and fostering the LGBTQ community through supporting the work of The Gender Institute at Saint Francis Memorial Hospital. Earlier in June we kicked off our pride celebrations by co-sponsoring, with Gilead Sciences, the first gender surgery conference held in San Francisco to teach providers the latest and best medical practices and support individuals who undergo these procedures. Since 2016, the Hospital's world-class Gender Institute has been leading the charge in meeting the physical and mental health needs of San Francisco's transgender population. The Institute includes a training component for staff and physicians to ensure that Saint Francis is consistently delivering the best possible care to these patients. Click here to support training for staff and physicians of the Gender Institute.

Coming Together to Change a Life
Last month we were touched by the tragic 
story of Atsede Niguse
, a victim of an acid attack who is undergoing reconstructive surgery at 
Saint Francis Memorial Hospital
. Atsede was severely burned and blinded when her former husband threw acid on her in Ethiopia. Menbere Aklilu, a Bay Area resident, heard about the story and knew she wanted to help. Menbere flew to Ethiopia to escort Atsede from a shelter there to live with her at her home in Richmond and seek medical treatment. Saint Francis Memorial Hospital Chief of Staff Dr. Robert A. Harvey, ophthalmology and oculoplastic surgeon Dr. Gary I. Aguilar, and cosmetic, plastic & reconstructive surgery specialist Dr. Angelo Capozzi were quick to respond to Atsede's severe case and are donating their time to perform surgeries and follow-up care at Saint Francis. Donations to the Saint Francis Foundation support the Hospital in providing life-changing care for patients like Atsede.
Please join us in our efforts.
Menbere Aklilu with Atsede Niguse
Save the Date: Wine Women & Shoes, Sunday, October 13, 2019
The Saint Francis Foundation will hold its third annual Wine, Women & Shoes benefit on Sunday, October 13, 2019 at The Ritz-Carlton, San Francisco from 2:00 pm – 6:00 pm. This annual celebration brings women together around fine wine, superb style, and a great cause! This year's event will support Saint Francis Memorial Hospital's Bothin Burn Center, the largest burn unit in Northern California serving more than 1,100 patients annually, the majority of patients being children under 11 years old. Stay tuned for tickets, but sponsorships are available; please contact Crystal Ng, Events Coordinator at 415-353-6716 or cng@saintfrancisfoundation.org.